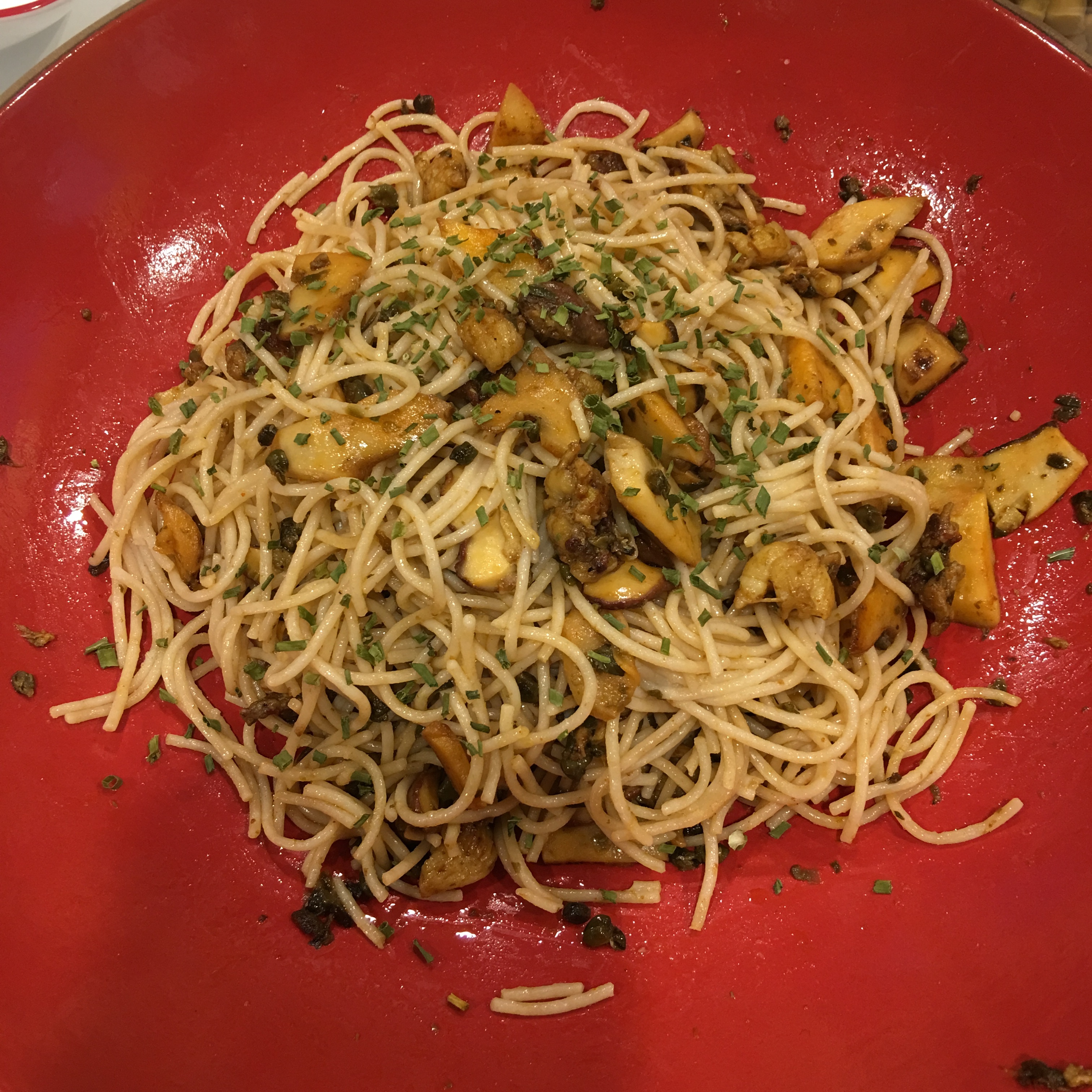 This is another foodie dream of mine. Thanks for allowing me to dream 🙂 I don't really have much of an intro today. If you could see the smile on my face, you'd see why. I'm just so happy I was able to make this, and make others happy, and still have no idea what it actually tastes like.
Allergy Status: Wheat/Gluten Free, Dairy Free, Egg Free, Soy Free, Nut Free, Peanut Free, Yeast Free, Corn Free, Cane/Refined Sugar Free, Sesame Free, Legume Free, Diabetic Friendly, Paleo Compatible, GAPs Compatible, SCD Compatible, AIP Compatible, Vegan Compatible
For Paleo, GAPs, SCD: Use a safe fat/oil of choice instead of dairy free butter.
For AIP: Use a safe fat/oil of choice instead of dairy free butter, and omit Paprika.
For Vegan: Use a meatless fish product of choice, or omit the lobster all together.
Ingredients:
1 Fresh Lobster Tail
5 TBSP Organic Capers, semi drained
1/2 tsp Organic Smoked Paprika (for AIP, consider dill and parsley)
1/2 stick Dairy Free Butter
1/2 an Organic Lemon
1/2 tsp Sea Salt
2 Organic Porcini Mushrooms
Dash Organic Black Ground Pepper
Organic Dried Chives for garnish
Directions:
Start by washing, drying, and slicing your mushrooms. I used thick slices in this recipe. For the lobster, remove the shell and cut the meat into small bite sized pieces. Heat a medium non-stick pan on medium heat. Add you butter and allow it to melt. Once melted, add everything but the lobster meat. Cook for up to 8 minutes, then add in the lobster, and continue to cook until the meat is done. That's it. Toss with noodles of choice. We used Organic Brown Rice Spaghetti. However, for you Paleo, GAPs, SCD, and AIP eaters, cauliflower rice would be a lovely addition as well.
A note from The Papa: This is a very rich dish. Don't serve a lot, and serve it alongside a nice salad.