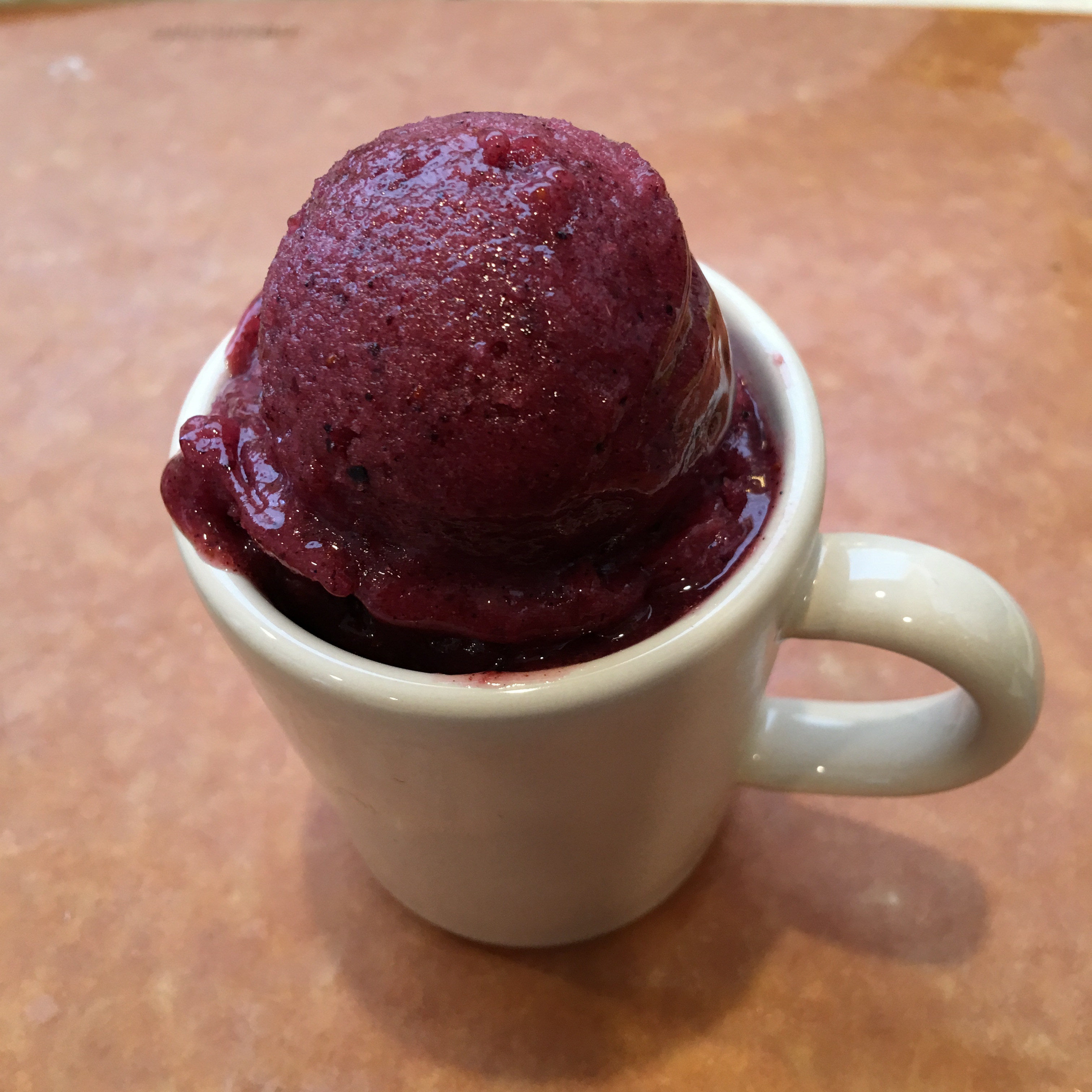 This one is SO special and near and dear to my heart. I ate some. YUP. I ATE SOME. I had to source safe items from various places, but did you hear the news? I ATE THIS SORBET! This wasn't the kid's favorite flavor, but the funny thing is, I really liked it. However, I have to say that my condition has truly changed my taste buds, quite a bit.
Allergy Status: Wheat/Gluten Free, Dairy Free, Egg Free, Soy Free, Nut Free, Peanut Free, Yeast Free, Corn Free, Cane/Refined Sugar Free, Sesame Free, Legume Free, Nightshade Free, Low Histamine, Diabetic Friendly, Paleo, GAPs, Vegan, AIP Compatible, SCD Compatible
For AIP: Use legal vanilla
For SCD: Use honey or date syrup instead of maple butter.
Ingredients:
16 – 18 ounces Organic White Nectarines (mine was exactly 16.37)
8 tsp Organic Maple Butter
2.5 ounces Organic Wild Blueberries
1/4 tsp Celtic Sea Salt
1.5 tsp Organic Raw Ground Vanilla
1/2 tsp Organic Ground Cinnamon
Directions:
Start by cutting your nectarines and removing the stones. Place everything into your Vitamix or blender and blend on high. Make sure you put the fresh nectarines in first, then the rest, as the fresh fruit will make a liquid (rather than having the possibly frozen blueberries on the bottom). Once your mix is nice and smooth, add it to your ice cream maker and wait for happiness to be ready.