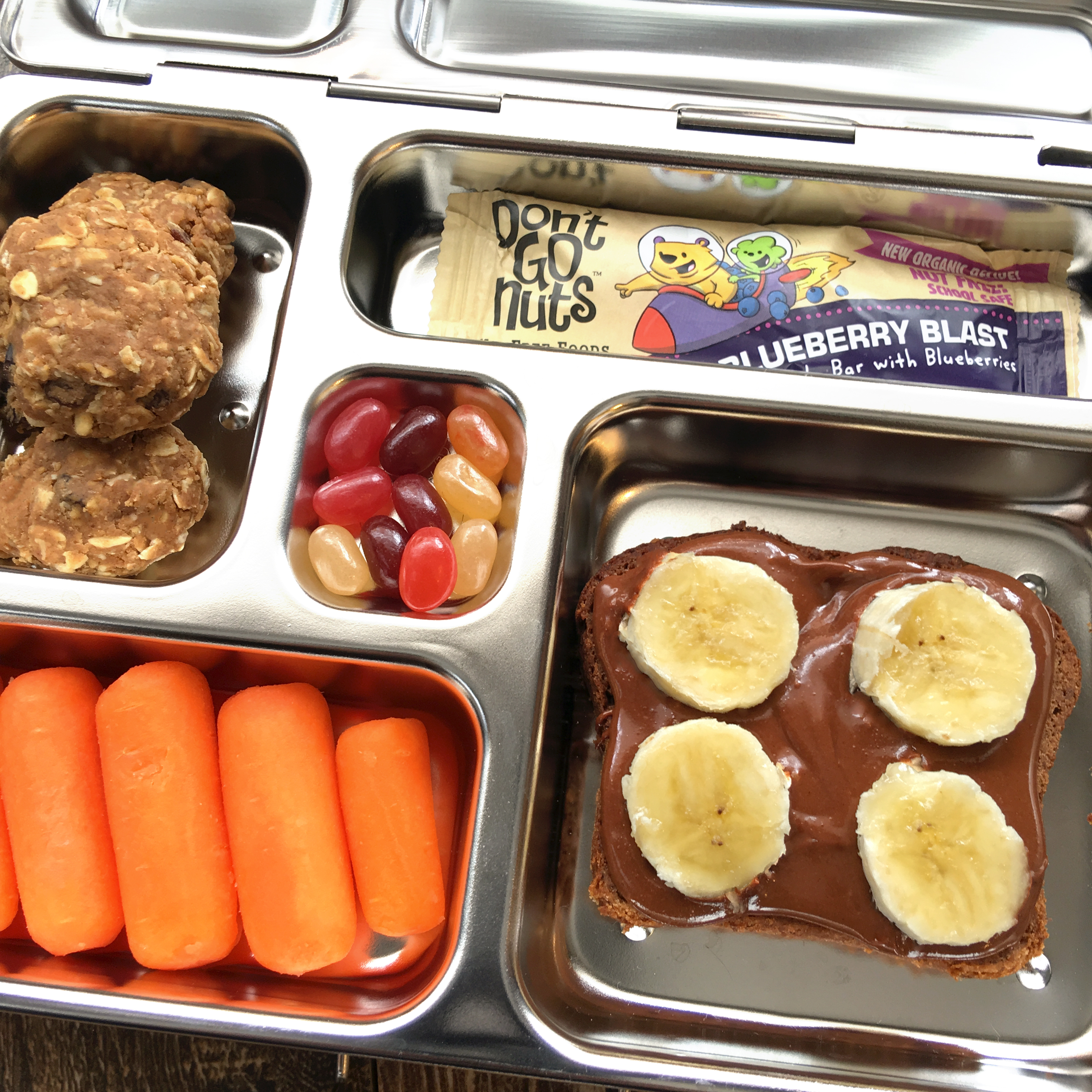 I had a wonderful time at Expo West last month, which included spending time with the Don't Go Nuts team. If you haven't heard of this company, be sure to look them up. Their story is a lot like ours, and it's one that a lot of food allergy and special diet families share. The products that they have on the market came from a personal need, and because of their dedication, everyone wins.
But wait, there's more! They loaded me up with products to try (in a nifty bag) and I was able to share what the needs of our household are. Well, the lady I was speaking with made sure that we had the bar that was right for our allergy kid. Then she did the most amazing thing- she sent me a followup email to correct something she told me in person.
Guys, I was blown away by her determination to keep people safe, including our allergy kid. It had to do with facilities and equipment, but the fact that she met thousands of people and remembered our conversation, and then took the time to email me made her a total hero in my book. It's not everyday that a company shows that much care for their customers.
So, let's jump into the real reason you're here: a tasty recipe. For those of you that know me well, you know that I think lunches should be fun, especially on a Friday. Not only is this a fun lunch for kids, but I created this cookie with all of you busy moms in mind. We get so caught up sometimes and don't have the bandwidth to do much more. To help with that, these cookies only have a handful of ingredients, and come together in about 10 minutes. No joke.
(Cookie) Allergy Status: Wheat/Gluten Free, Dairy Free, Egg Free, Nut Free, Peanut Free, Yeast Free, Sesame Free, Nightshade Free, Vegan
Ingredients:
60 grams Organic Toasted Oats
3 TBSP Don't Go Nuts Simply Cinnamon Spread
1 ounce Organic Raisins
1 – 2 tsp Organic Maple Syrup
Pinch Sea Salt
Directions:
Mix all of your ingredients together in a bowl. If it's a bit too dry/crumbly, add a bit more maple syrup. I scooped out about 2 tsp of dough to form the cookies. To form the cookie, first I squeezed the dough together (to really ensure it all stuck together), then shaped it into a cookie shape. Done and done! No really, that's all you have to do. Store these in the fridge and send them to school with your kiddos.
About the toasted oats… We always have toasted oats on hand because of the Bakery. It's  organic rolled oats that have been baked in the oven. It's OK to use rolled oats that haven't been baked. The flavor will change some, but the cookies will still be delicious.
Now, for the rest of this super-fun-tasty-lunch. Start with a slice of safe bread, and slather on a nice helping of the Don't Go Nuts Chocolate Spread. The Papa says this is beyond delicious by the way. I asked him to open it and mix it up for me, and he kept licking the knife. Top with thick banana slices. Add in a couple of snacks, and now you've got an awesome Friday lunch that says "The weekend is coming!"