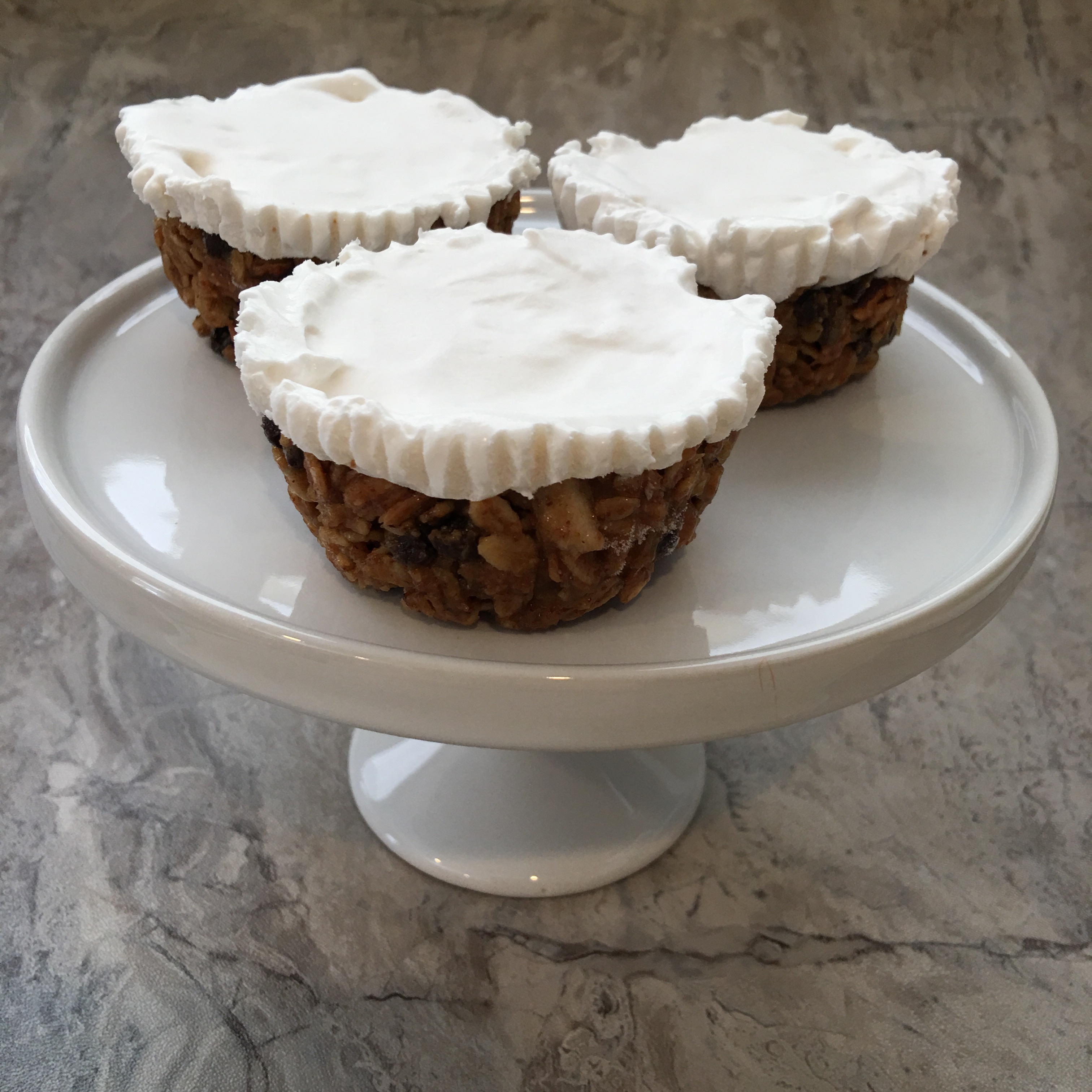 The kids have been enjoying Oatmix for years now, and they really want the whole world to know about it. Their friends who come over also encourage me to give the recipe to their parents, so they can have it at home too. Kids are so funny like that. When I first made the recipe many moons ago, it was something the kids would eat right away, and we were none the wiser. Well, one day, we had some leftovers (surprise surprise), and I froze it. I don't know what I was thinking, but I did. Kid Two was the first to try it, and there was NO turning back. He was in love with it. He says that when it's frozen, the banana transforms Oatmix into an ice-cream like treat, and it's way better that way. You should really see how animated he gets when he talks about it.
The really cool thing about this recipe is how flexible it is. Consider it more of a guideline for ratios, as you can sub in the things you like, or don't like. The key element is really the banana, if you plan on freezing these.
Allergy Status: Wheat/Gluten Free, Dairy Free, Egg Free, Soy Free, Peanut Free, Yeast Free, Sesame Free, Vegan
Ingredients:
(3) 12 ounce bag Udi's Granola – I usually use a combo of 2 Original (has banana chips) and 1 plain (granola only)
1 cup Enjoy Life Mini Chocolate Chips
2 medium Organic Bananas, sliced, then halved
2 tsp Sea Salt
2 TBSP Organic Vanilla Extract
16 ounces Organic Almond Butter
So Delicious Coconut Whip Topping, partially thawed (enough to manipulate it)
How We Normally Make These:
Just a heads up on these. Normally we make them without the whip topping, and simply call it Oatmix. You can find pre-portioned bags in our freezer. However, once you add the whip topping as per the directions below, you've transformed them into treats 🙂

Directions:
Combine everything together, except for the whip topping. Once the Oatmix is very well mixed, portion it into large cupcake liners. Don't put it directly in the pan. We want to keep this fun and easy 🙂
I use a large cookie dough scooper (or an ice cream scooper) to portion out the Oatmix, as its just the right size for our tray. Be sure to press the contents down, as you want to create compact "cupcakes", for these treats. Don't overfill, as you want to have enough space to add your whip topping.
Once the Oatmix is nicely settled, scoop in your whip topping, and spread it with the back of a spoon. I kept them as flat as possible, so they would look really cool once released from the paper. When everything is just right, put the tray in the freezer for an hour.
I found that giving these about 10 minutes to thaw before serving worked really well. It made it a little easier for the kids to eat. However, let it be known, they're VERY happy to eat it straight out of the freezer. On to pictures!!!