Did you ever eat beans and rice growing up? I did, and loved it every time. In fact, we would sprinkle a little sugar on ours. Ahh, to be young again. So I wanted the kids to experience something I loved at their age, but of course, without the sugar on top. This recipe is as beans and rice should be: simple and delicious.
Allergy Status: Gluten Free, Dairy Free, Egg Free, Soy Free, Corn Free, Wheat Free, Nut Free, Peanut Free, Yeast Free, Garlic Free, Refined/Cane Sugar Free, Vegan
Ingredients:
30 ounces Organic Red Kidney Beans
2 Stalks Organic Celery, chopped
2 TBSP Organic Maple Sugar
2 tsp Sea Salt
5 TBSP Organic Caramelized Onions
3 cups Organic Brown Rice, cooked (measured as dry rice)
As promised, this one is easy. Heat a large non-stick pan on medium heat (300) and add your beans. Don't drain the liquid. Be sure to stir regularly as the liquid evaporates to prevent burning. After 18 minutes, add your celery, maple, and seasonings. Mix everything together well, and allow it to cook for 5 more minutes. Turn the heat off, and mix the beans with your cooked rice. Serve and enjoy!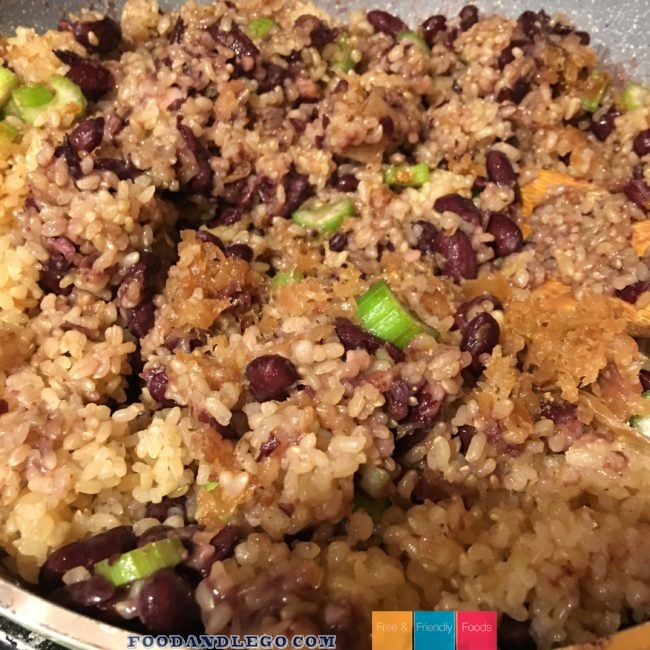 Our Corn Free Cookbook (also Gluten Free and Top 8 Allergy Free) Is packed with recipes and resources to help you thrive when living with a corn allergy, and/or multiple food allergies. Kathlena, The Allergy Chef, is a severe corn allergic, giving us the unique ability to write a book that's accurate. No corn derivatives, no xanthan gum, and all the details you need to enjoy life as a corn allergic.