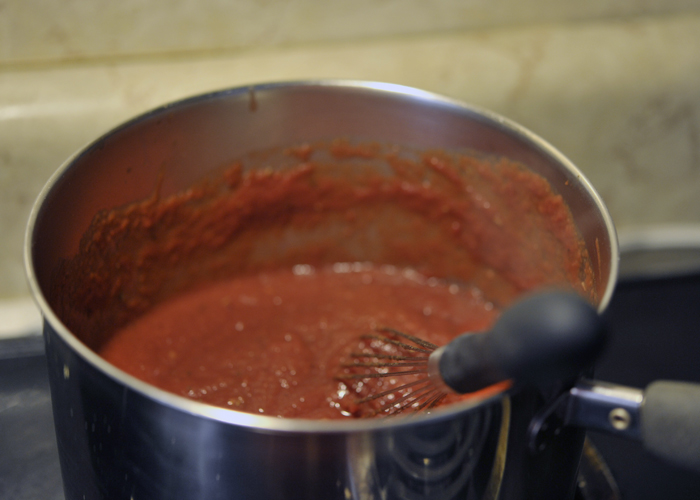 This is my go-to recipe for making red sauce, and it's usually a hit. We use it on pastas, as a dip, and well, anything else I may get creative enough to use it on. It's also a wonderful foundation for making sauces for stews and other dishes.
Allergy Status: Gluten/Wheat Free, Dairy Free, Egg Free, Soy Free, Nut Free, Peanut Free, Sesame Free, Legume Free, Yeast Free, Corn Free, Paleo, Vegan
Need more corn free recipes and resources?
Check out our RAISE Membership Platform. There you'll gain access to The Allergy Chef, Seminars, Corn Free Courses, and much more.
Ingredients:
24 ounces Organic Tomato Sauce
6 ounces Organic Tomato Paste
2 Tablespoons Turburnado raw sugar (or sweetener of choice)
1 1/2 teaspoon Celtic Sea Salt
1 1/4 teaspoon Organic Onion Powder (granules are OK too)
1 teaspoon Organic Braggs Herbs & Spices
1/2 teaspoon Organic Garlic Powder
1/4 teaspoon Organic Black Pepper
Corn Free Notes: Ready for a lot of notes? Let's do this! First, make sure you're using a safe brand for tomato sauce. Bio Nature and Yellow Barn at the time of this writing are safe. Glass jars are important, and always double check the ingredients for additives such as citric acid. Be sure that your seasonings are pure, and don't contain anti-caking agents. At the time of this writing, we have had good luck with the Spicely Organic brand. I have also heard good things about the Penzy brand.
Directions:
On medium heat, combine the tomato sauce and tomato paste and whisk it together until smooth. Next, add all of the seasonings, and whisk whisk whisk. Once the seasonings are well combined, cover with lid, and let simmer.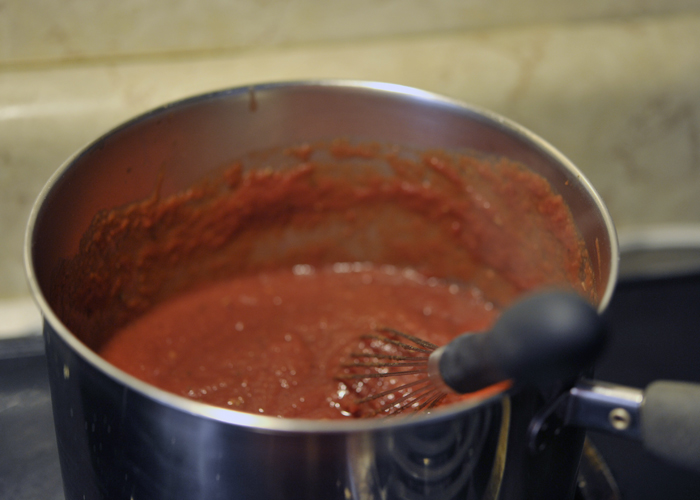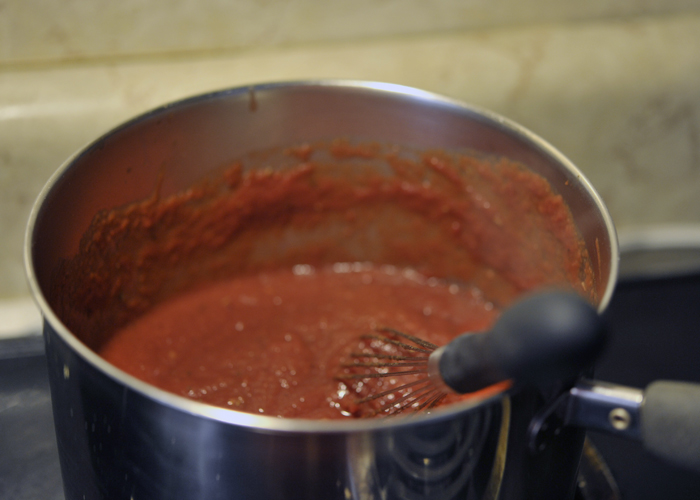 Our Corn Free Cookbook (also Gluten Free and Top 8 Allergy Free) Is packed with recipes and resources to help you thrive when living with a corn allergy, and/or multiple food allergies. Kathlena, The Allergy Chef, is a severe corn allergic, giving us the unique ability to write a book that's accurate. No corn derivatives, no xanthan gum, and all the details you need to enjoy life as a corn allergic.