Online, we've been able to connect with a lot of new people. One of them, @theunskilledcavewoman on Instagram, loves using her combo slow cooker. We posted about pear dish a while back, and she used that as an idea to create something totally rad in her pot. I had been thinking about a slow cooker for a while until that point, and that's what pushed me over the edge. We ended up getting a combo slow cooker and pressure cooker. I've always wanted both, and Kid Two and I saw a really cool demo last year and knew we needed it. Fast forward, and we get one. The Papa immediately says, "We have to have pulled pork!" So that's what I set about making. Pulled pork in the pressure cooker, then slow cooked with sauce. Although this is a labor intensive and time intensive project, according to everyone that ate it, you won't regret it at all. If I could go back and do anything differently, I would have made more so there would be more leftovers. They ate most of it the night I made it. Not sure if I should be happy or sad about that.
Allergy Status: Gluten Free, Wheat Free, Dairy Free, Egg Free, Soy Free, Nut Free, Peanut Free, Yeast Free, Cane/Refined Sugar Free, Corn Free (source safe ingredients), Paleo, GAPs, SCD Compatible
For SCD: Use organic honey instead of maple syrup
Step One Ingredients:
4 TBSP Organic Extra Virgin Olive Oil (for browning)
3 pounds Organic Pork Shoulder
3 tsp Sea Salt
2 TBSP Organic Maple Sugar
4 ounces Organic Maple Syrup
2 cups Water
2 tsp Organic Ground Mustard
4 tsp Organic Onion Granules
2 tsp Organic Smoked Paprika
Step Two Ingredients:
3 6 ounce cans Organic Tomato Paste
2 tsp Organic Garlic, minced or finely chopped
2 cups Cooking Juice
6 ounces Organic Maple Syrup
1 – 2 tsp Sea Salt (to taste)
2 tsp Organic Ground Mustard
5 TBSP Organic Caramelized Onions
1 tsp Organic Dried Parsley
Start by preparing your meat. You will want to cut off any large chunks of fat, then cut it into large cubes. Next, brown the meat. Some combo cookers (as I'll call them) have a browning option. You have to brown the meat in shifts as it's much taller than it is wide. Alternatively, you can use a large non-stick pan to do this. The oil is optional. You can also add a little salt as you brown to add extra flavor to the meat. Te first time we made this, I used the combo cooker's brown setting for ten minutes. The second time, I opted to use a pan. I personally preferred the pan method.
Once the meat is browned, place it in your pressure cooker. Add all of the Step One Ingredients, and mix everything together. Follow your cooker's instructions, and pressure cook the meat.
When the meat is done, CAREFULLY release the pressure. Drain the meat, and save the cooking juices. We will use those in the next step. Place the meat on a tray, and shred away. I used two forks, and it worked well. Once all of your meat has been pulled, return it to the combo cooker, or slow cooker if you have two different appliances. Now, add all of the Step Two Ingredients. Slow cook this for one hour.
Once the time is up, your dish is done, and ready to be enjoyed. With this batch of meat, we tried to make pork buns… focus on the word tried. I've included a picture of it. The kids liked it, but I'd love to go back and try again.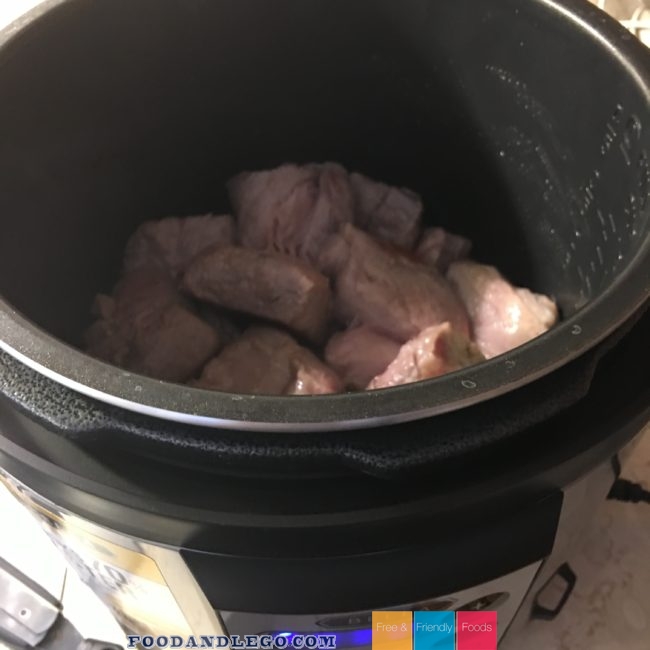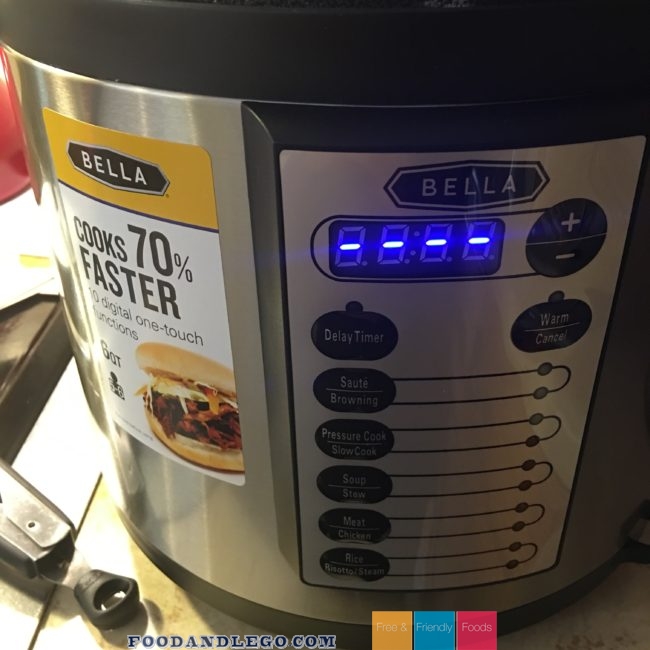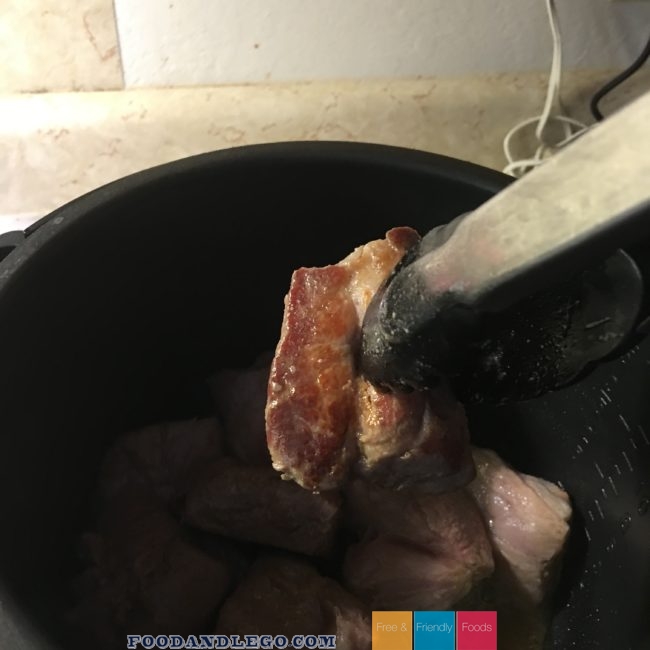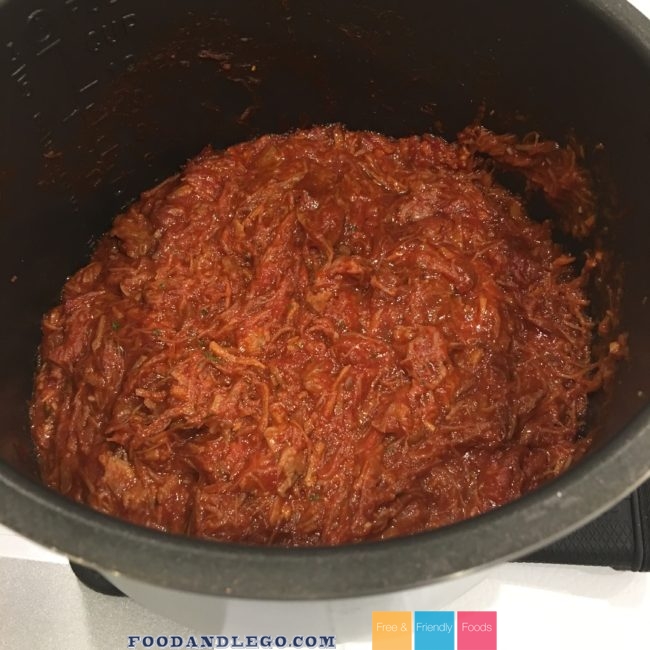 Our Corn Free Cookbook (also Gluten Free and Top 8 Allergy Free) Is packed with recipes and resources to help you thrive when living with a corn allergy, and/or multiple food allergies. Kathlena, The Allergy Chef, is a severe corn allergic, giving us the unique ability to write a book that's accurate. No corn derivatives, no xanthan gum, and all the details you need to enjoy life as a corn allergic.