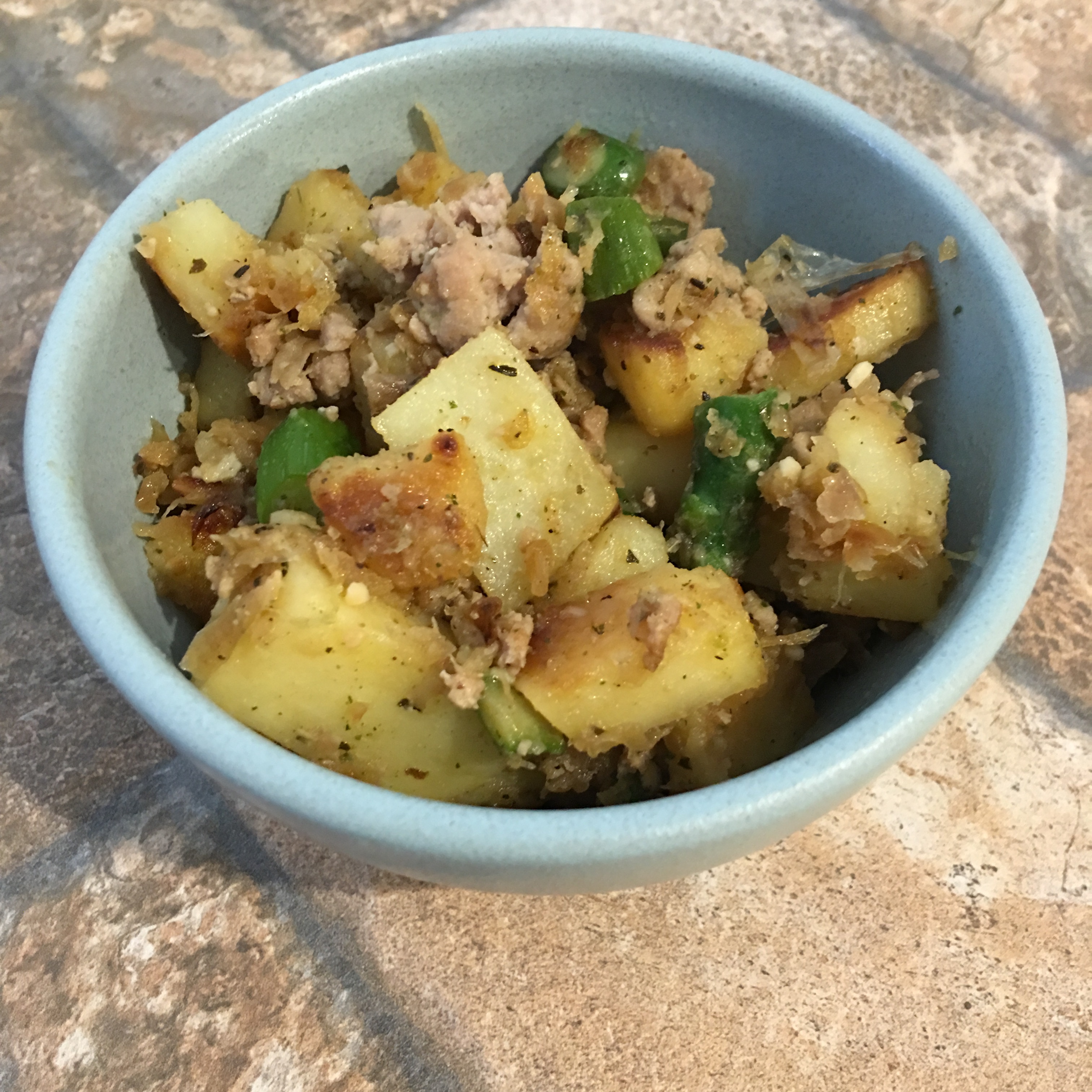 This is easily one of my favorite dishes to make for the kids. They like to call asparagus "a bad word" yet, they eat this meal happily. Hence, it's one of my favorites to make. You parents out there know what it's like, trying to get kids to try new things… it isn't always easy. Hopefully this meal gives you a new way to have your kids try something (or picky eaters of any age) new and different.
Before we get into the business end of things, let's talk about sweet potatoes. You have several varieties that have an orange flesh. There's also purple sweet potatoes, which are more starchy than the orange fleshed types. Then you have Japanese Sweet Potatoes, one of my absolute favorites to work with. They're starchy, but have a much more muted flavor than the orange fleshed sweet potato. I find they make amazing oven baked rounds. Finally, you have yams, which people call sweet potatoes. Although they're similar, they're not the same.
Allergy Status: Gluten Free, Wheat Free, Dairy Free, Egg Free, Soy Free, Nut Free, Peanut Free, Corn Free, Yeast Free, Cane/Refined Sugar Free, Paleo, AIP
Ingredients:
20 ounces Organic Japanese Sweet Potato, peeled and cubed, approximately one large potato
11 Spears Organic Asparagus (about 5 ounces, fresh or frozen, cut into bite-sized pieces)
1 pound Organic Ground Turkey
4 TBSP Organic Extra Virgin Olive Oil
2 tsp Sea Salt
2 tsp Organic Garlic, minced/finely chopped
8 TBSP Organic Caramelized Onions
2 tsp Simply Organic All Purpose Seasoning (or your favorite herb seasoning blend)
Once you have your asparagus and sweet potato prepped, heat a large non-stick pan on high heat (400), and add the olive oil, and cubed potatoes. Allow them to brown nicely. You'll want to push them around and flip them to prevent burning. After ten minutes, push the sweet potato to one side of the pan, and add your turkey to the other side of the pan, as well as the asparagus. Add in all of your seasonings. As the turkey cooks, break it into small pieces, and incorporate it with everything else. Also make sure your potatoes don't burn. After 5 minutes of having the turkey in the pan, you'll want to have everything incorporated, including the sweet potato. Continue to cook until the turkey is fully cooked. Approximate total cook time is 20 minutes.
Serve and enjoy! Here are pictures 🙂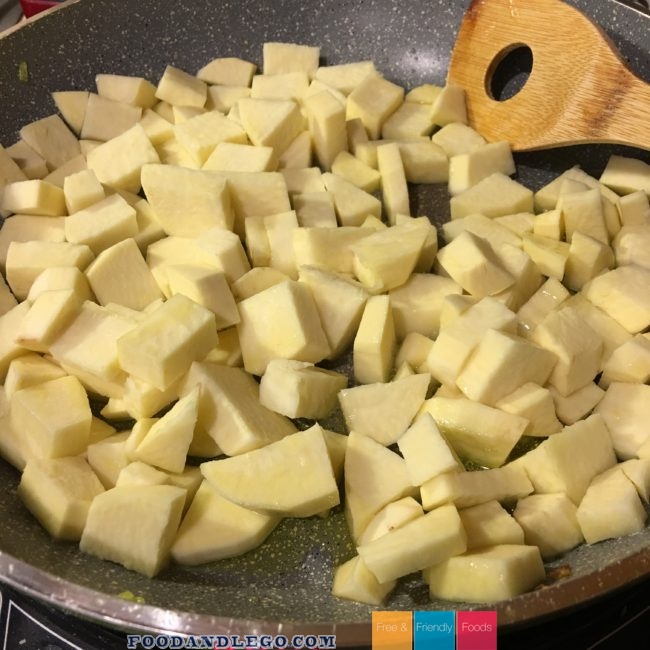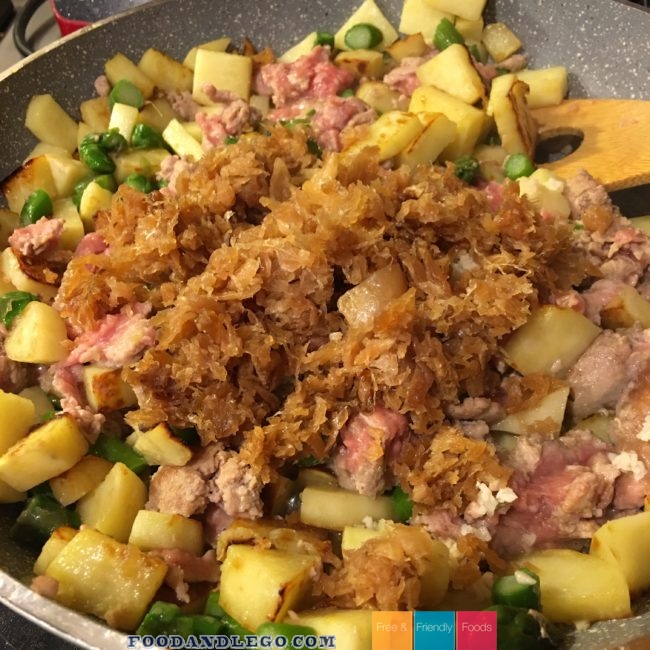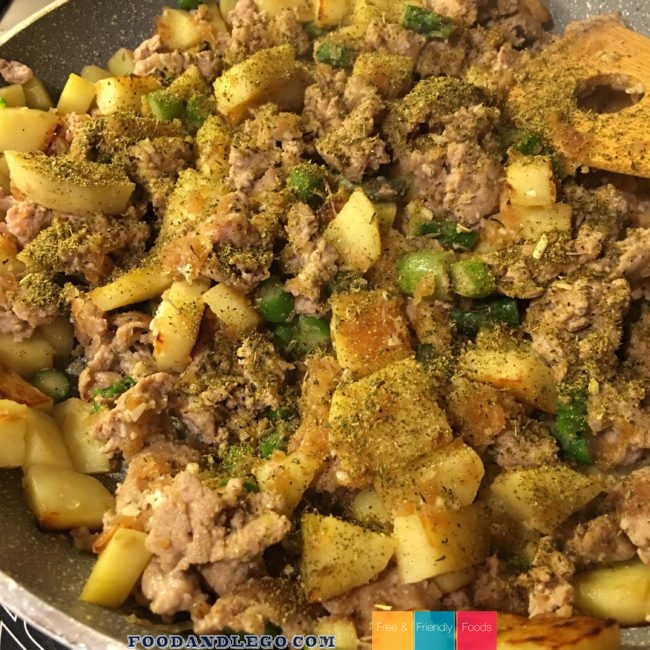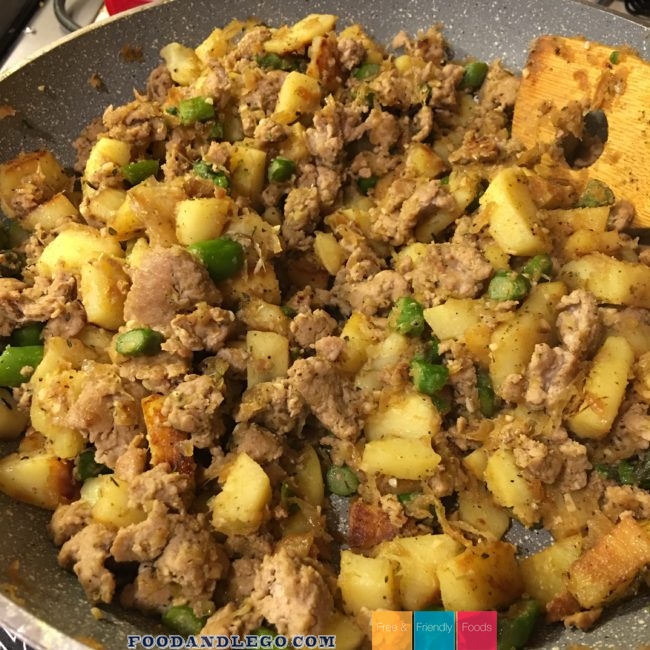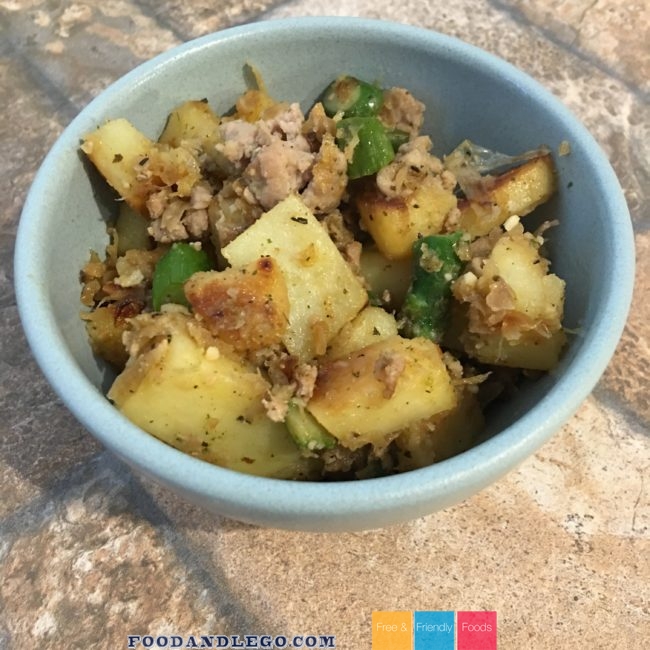 Our Corn Free Cookbook (also Gluten Free and Top 8 Allergy Free) Is packed with recipes and resources to help you thrive when living with a corn allergy, and/or multiple food allergies. Kathlena, The Allergy Chef, is a severe corn allergic, giving us the unique ability to write a book that's accurate. No corn derivatives, no xanthan gum, and all the details you need to enjoy life as a corn allergic.