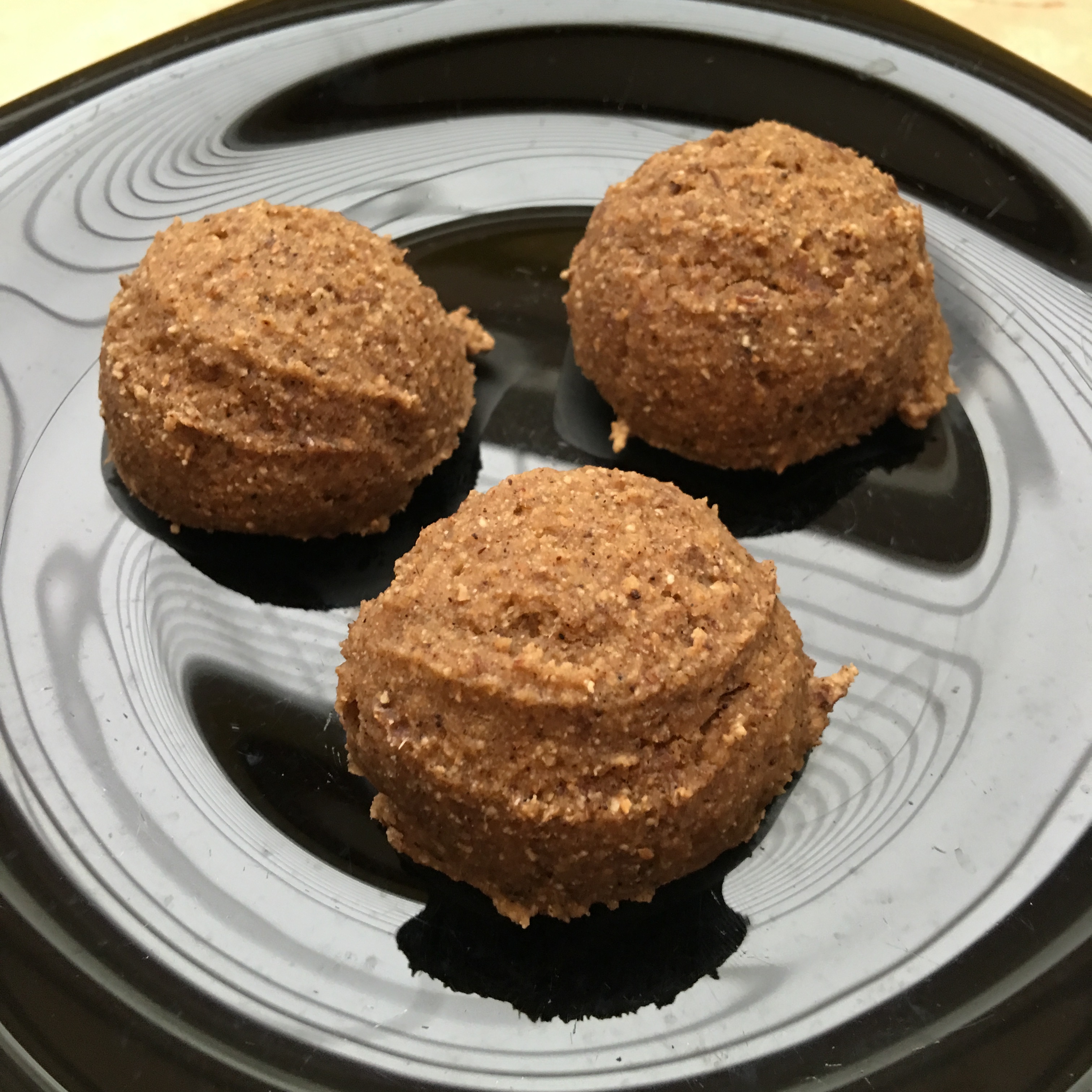 I wanted to make pancakes, but remember that time the stove exploded? Well, we're still using the hot plate because we have yet to decided on what we really want. Truth is, I really want 4 hot plates! It's the temperature read out and the speed that heats at. I feel like I'm so efficient with it, except, there's only one. So what has that got to do with a cookie? Well, I don't personally have a corn free pan that works on the hotplate. It's an induction top, and my personal non-stick is for a regular old stove. So, I'm making the batter, and it hits me. I can't cook it! Guess it's time to make cookies. So, that's what got me on this, and the funny thing is, it really did register as a pancake in my brain. I will warn you however, don't eat too many. Sometimes, too much of a good thing is simply too much. A couple of these with a cold glass of water… that's the good life. Enjoy!
Allergy Status: Wheat/Gluten Free, Dairy Free, Egg Free, Soy Free, Nut Free, Peanut Free, Yeast Free, Corn Free, Cane/Refined Sugar Free, Sesame Free, Legume Free, Nightshade Free, Low Histamine, Diabetic Friendly, Paleo, GAPs, AIP, Vegan
For Gaps: Use a combination of coconut and almond flour.
For AIP: Omit flax, nutmeg, and use a safe vanilla.
Brand Note: I thought you may find the brand names helpful, especially for those of you who are corn free. They are included today 🙂

Ingredients:
1 cup Organic Gemini Tiger Nut Flour
2/3 cup Otto's Cassava Flour
6 tsp Shady Maple Farms Organic Maple Butter
2 TBSP Organic Namastae Flax Seed
5 ounces Summit Spring Water
2 tsp Raw Organic Ground Vanilla (or your safe vanilla)
1/2 tsp Celtic Sea Salt
1/4 tsp Spicely Organic Ground Nutmeg
3/4 tsp Spicely Organic Ground Cinnamon
Directions:
Combine all of your ingredients together. I'm sure it goes quickly with a stand mixer, but I decided to put elbow grease into this, and mixed it by hand with a fork. Once everything is well incorporated, use a medium cookie dough scooper to make large mounds. Place them on a tray lined with parchment paper. Bake at 325 for 15 – 17 minutes. You'll find that these are nicely cooked on the outside, and a bit gooey on the inside. I like my pancakes runny in the middle, and mirrored the cookies as such. If you don't like that, flatten the cookies, and consider making them smaller as well (your baking time will vary). Picture time!
Our Corn Free Cookbook (also Gluten Free and Top 8 Allergy Free) Is packed with recipes and resources to help you thrive when living with a corn allergy, and/or multiple food allergies. Kathlena, The Allergy Chef, is a severe corn allergic, giving us the unique ability to write a book that's accurate. No corn derivatives, no xanthan gum, and all the details you need to enjoy life as a corn allergic.