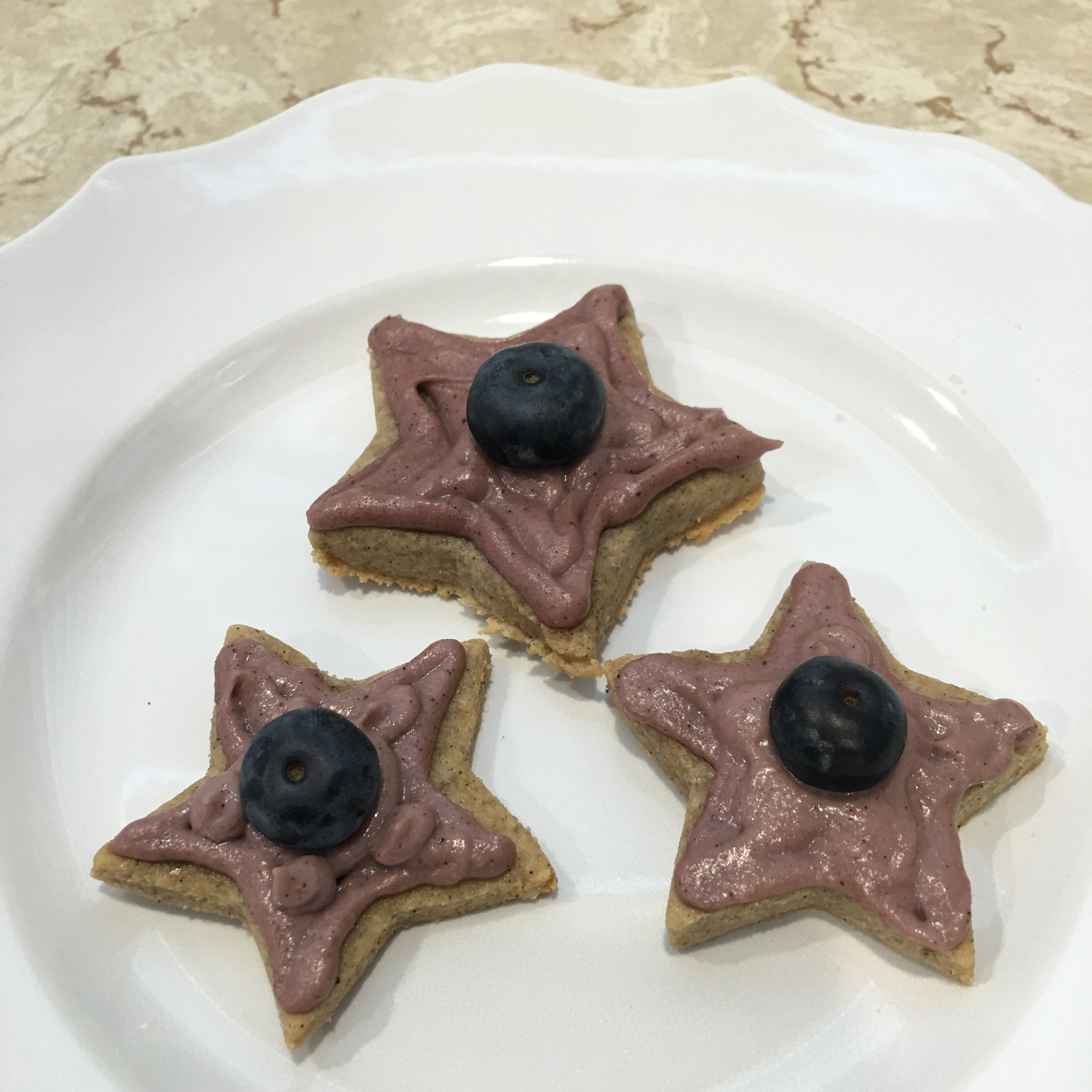 I have to tell you, I was so tickled by these cookies because I was able to make something for Independence Day for Paleo eaters, and for Kid Three, who can't have too much sugar. 4th of July around here is always full of parties and fireworks, so I like to make sure each of the kids feel included. There are two versions of the cookies below to help those with different needs, (one with coconut and one without) and the kids preferred to have the almond only cookies. If you can't have coconut, make sure you scroll down quite a bit (about half way though the pics) to view the almond based recipe.
Allergy Status: Wheat/Gluten Free, Dairy Free, Egg Free, Soy Free, Peanut Free, Yeast Free, Corn Free, Cane/Refined Sugar Free, Sesame Free, Legume Free, Nightshade Free, Diabetic Friendly, Paleo, GAPs, Vegan
Cookie Dough Ingredients:
1 1/3 cup Almond Flour
4.5 TBSP Organic Maple Butter
3 TBSP Organic Coconut Oil
1 tsp Organic Vanilla Extract
1/2 tsp Organic Raw Ground Vanilla
1/2 tsp Sea Salt
For strict Paleo and GAPs, use homemade vanilla extract, or use extra ground vanilla.
Directions:
Using a stand mixer with a paddle attachment, combine the coconut oil and maple butter. Add in everything else, except for the almond flour, and mix again. Once all of these are mixed well (don't forget to scrape the edges and mix again), add in the almond flour. Mix until a dough forms.
Roll out your dough, and use a star cookie cutter to make shapes. For easy and clean rolling, I place down a large piece of parchment paper, then the dough, then another sheet of parchment on top. We use a rolling pin, but I will say, it's a two person job, as the paper sandwich can slide around. If you'd prefer, roll it out the old fashioned way using a little extra flour to prevent sliding.
Once you have your dough rolled, cut the star shape. I like to give it a little wiggle to make sure it's fully separated from the rest of the dough. You can combine your dough scrape and roll it out again to make more stars.
The kids and I used both a plastic cookie cutter star, and a large metal fondant cutter star. They both worked well. Tiny stars lose their shape, FYI.
Cover a large baking tray with parchment, and transfer your stars to it. Bake at 350 for 9 – 10 minutes. Allow the cookies to cool on the tray for 3 minutes before moving.
Strawberry Topping
10 ounces Organic Strawberries (If you're using frozen like I did, let them thaw, but drain off the juice)
2 cups Organic Cashews
2 TBSP Organic Maple Sugar
1 tsp Organic Raw Ground Vanilla
Organic Blueberries for topping, optional
Directions:
Combine the ingredients in your Vitamix or blender. Make sure it's very smooth, and there's no little nut pieces still floating around. Move some of the contents to a disposable decorator bag. I chose to go without a tip, and cut a small hole in the bag. If you want to get fancy, have a bag with a coupler and choose two tips – one for the border, and one for the center.
As the topping sits out, it will change colour, and that's normal. It's still OK to eat. They're just not as vibrant. You can also experiment with using raspberries.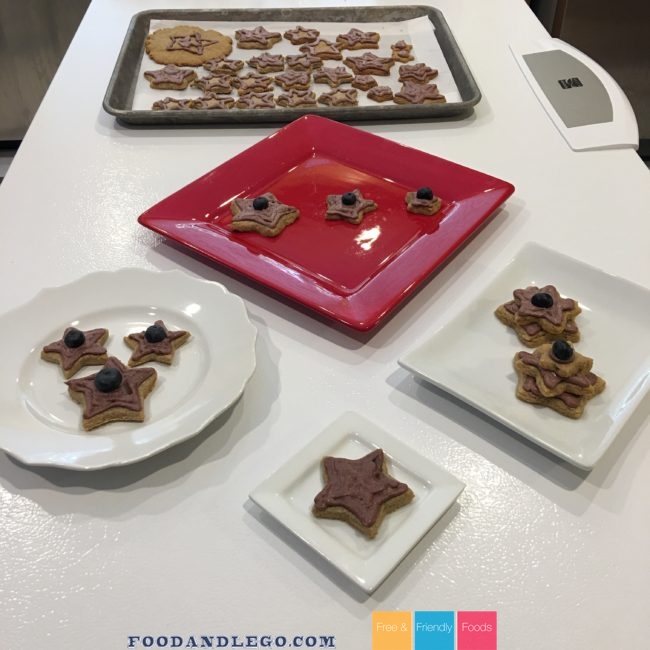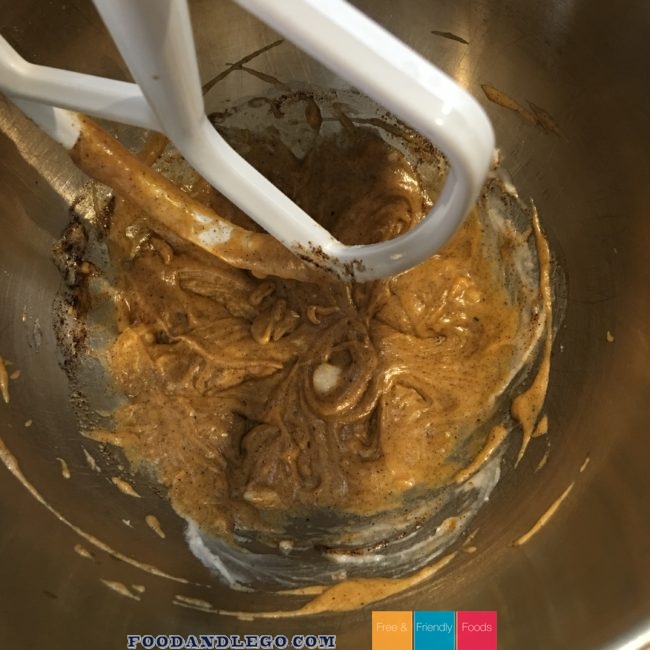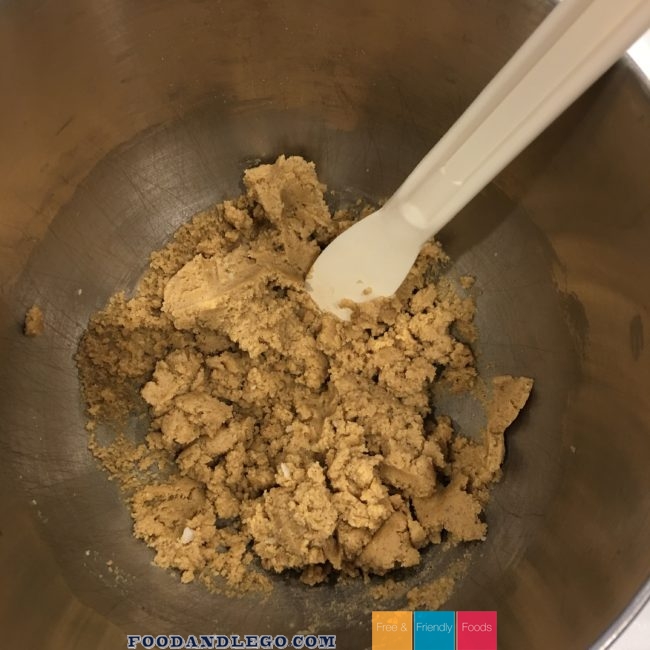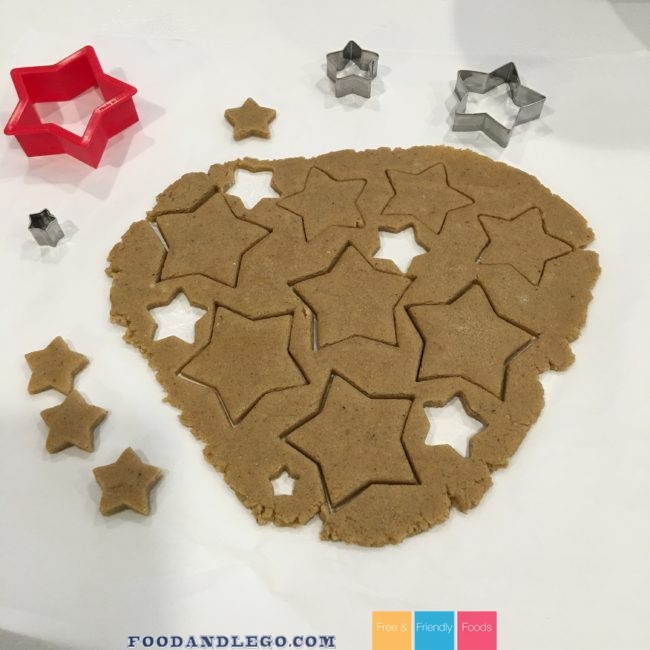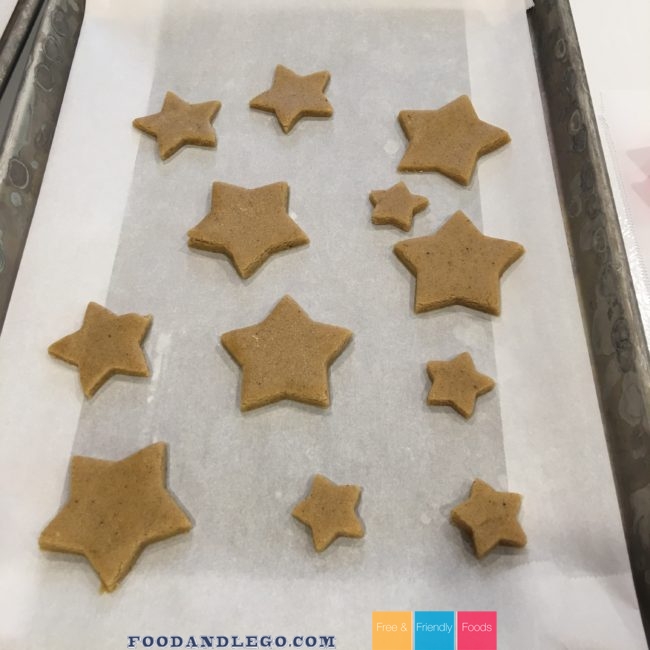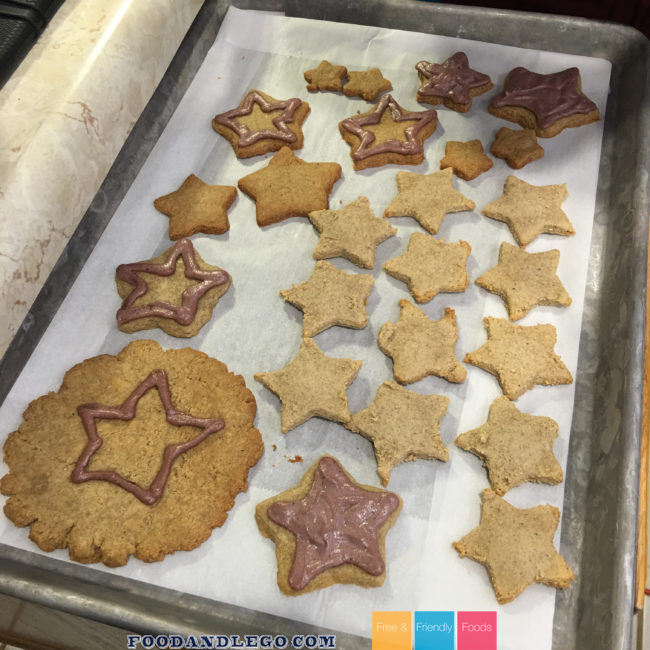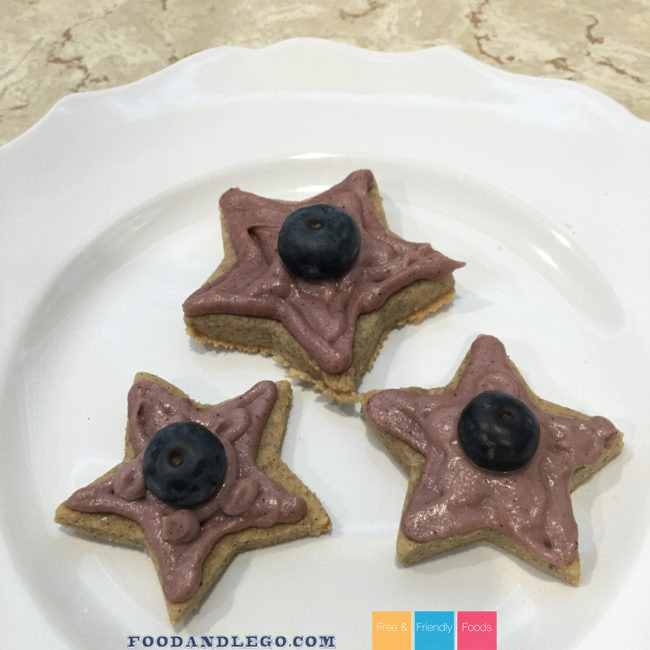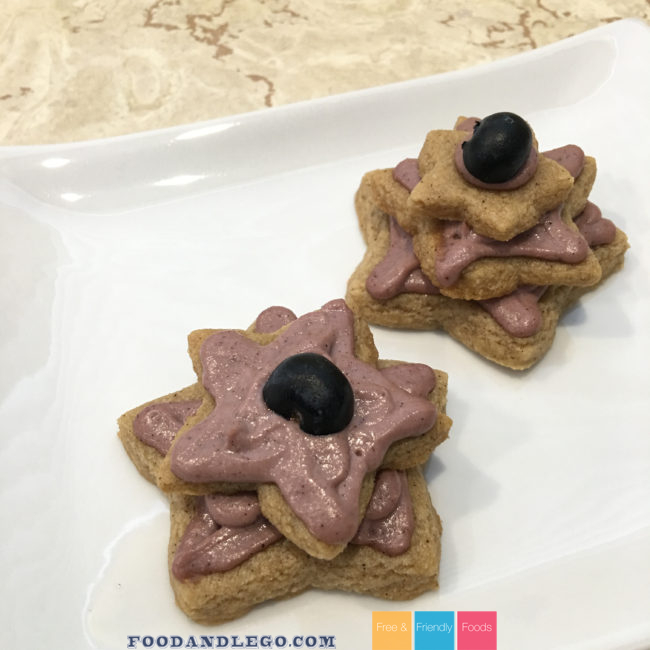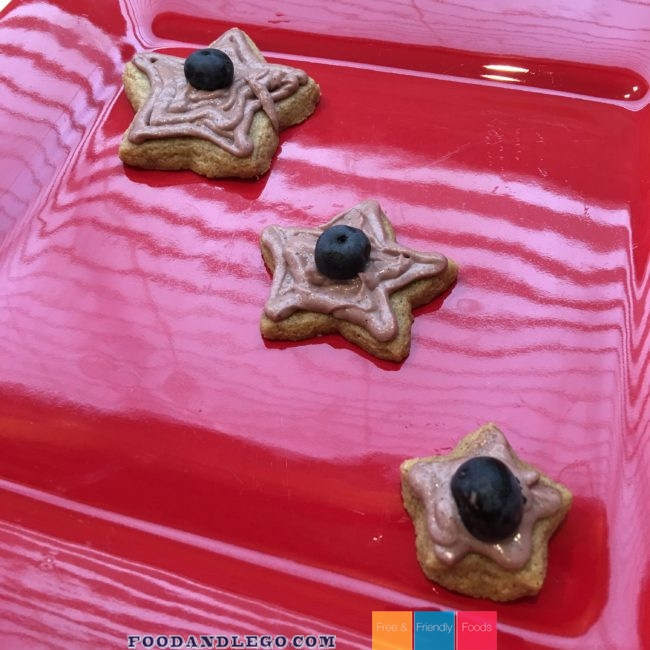 Can't have coconut? Neither can I (or The Papa). I also can't have the almond flour, but I hope you can. Here's a coconut free recipe.
2 1/3 cup Almond Flour
4.5 TBSP Organic Maple Butter
1 tsp Organic Raw Ground Vanilla
1/4 tsp Sea Salt
2 ounces Water
Bake at 350 for 11 minutes.
Note: The amount of water and flour are directly linked. If you want to make less (or have a sweeter kick) reduce the water and flour a bit.