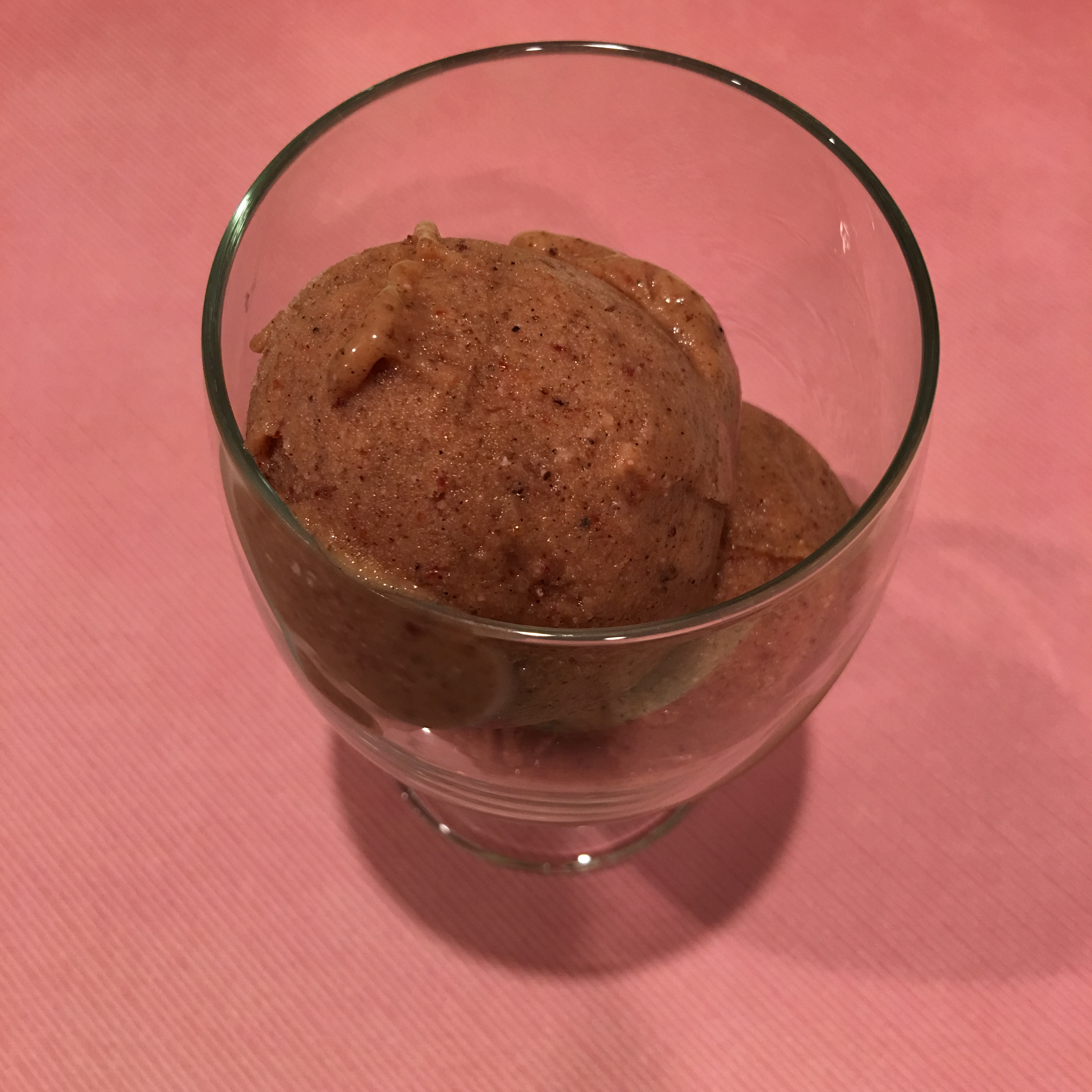 Welcome to Ice Cream Thursday. I feel like we've come so far, yet have so much further to go. So, here we are with an Organic Peach Sorbet. Each year at the farmer's marked in San Francisco, there's a farm the biggest, juiciest, organic peaches you've ever laid eyes on. Words can't express how full of flavor they are! So it's only fitting that we used those peaches for today's sorbet.
Allergy Status: Wheat/Gluten Free, Dairy Free, Egg Free, Soy Free, Nut Free, Peanut Free, Yeast Free, Corn Free, Cane/Refined Sugar Free, Sesame Free, Legume Free, Nightshade Free, Diabetic Friendly, Paleo Compatible, GAPs Compatible, SCD Compatible, Vegan
For Paleo: Omit Kuzu, or try using a little arrowroot flour, but not too much.
For GAPs & SCD: Omit the Kuzu
Ingredients:
20 ounces Organic Peaches, (weighed without the stone)
5 TBSP Water
4 TBSP Organic Maple Butter
3 TBSP Organic Kuzu Root Starch
3 TBSP Organic Chia Seeds fold in
2 tsp Organic Raw Ground Vanilla
1/4 tsp Sea Salt
Directions:
Start by combining the water and kuzu root starch in a small bowl and set aside. Next, cut and blend your peaches in your Vitamix or blender. Add in everything but the chia seeds, and blend again until it's all well incorporated. Finally, fold in the chia seeds, and allow the mixture to sit for 5 minutes before placing it your ice cream maker.
That's it. Enjoy 🙂