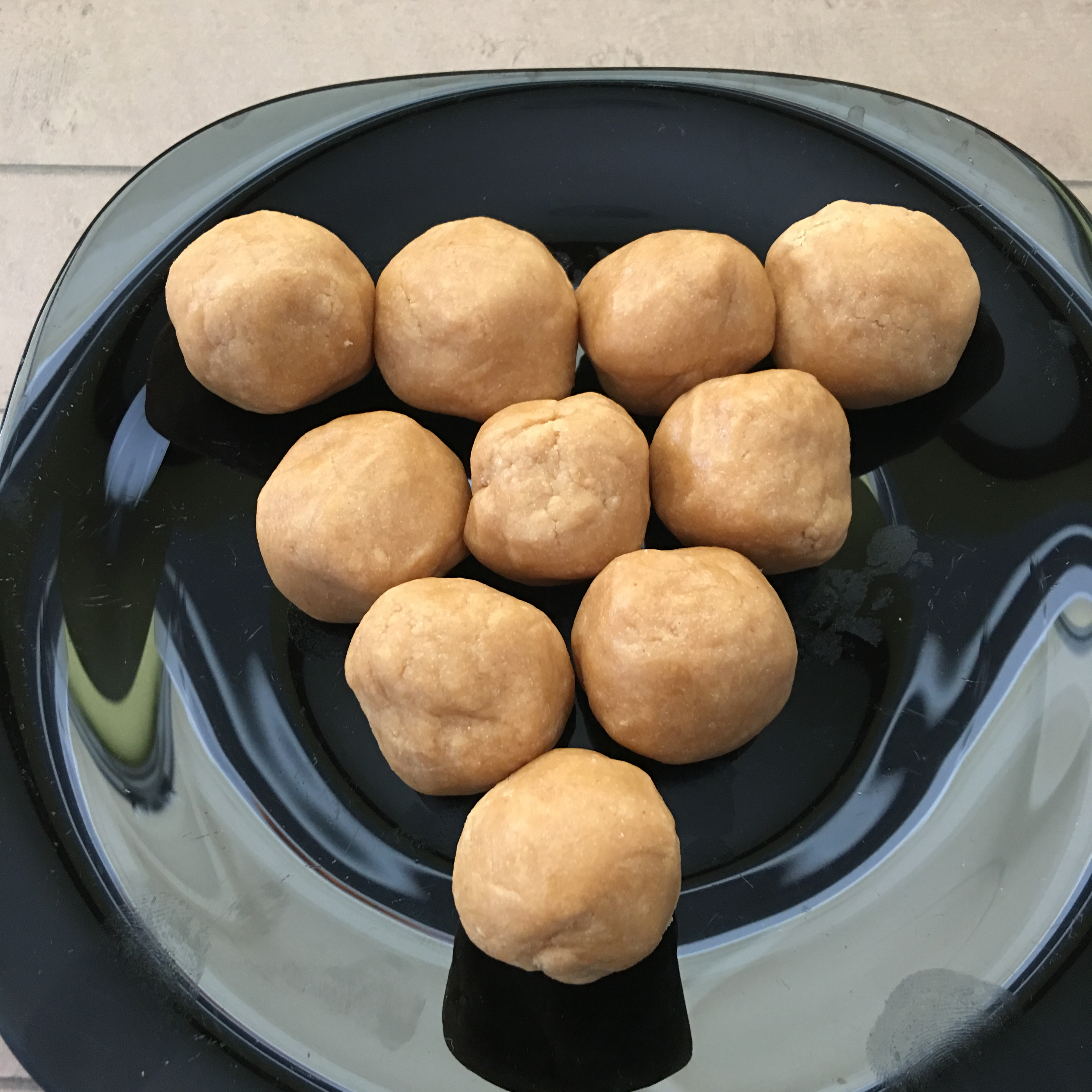 No kidding, I just made theeee most yummy recipe! I started with the thought that I wanted to create something really simply. Also something safe for lots of people. Everyone who ate them seriously loved them, and it was a battle to see who would get the last bite.
If you can't have peanuts, or don't enjoy the taste, this is one of those recipes that I've purposely made simple so those who need to substitute can do so easily. It's a one-for-one exchange for your favorite nut, seed, or legume butter. I wouldn't recommend watermelon seed butter with this recipe.
Full disclosure and fair warning: these are highly addictive. It's easy to eat way more than you intended, and I'm sure some people out there could down the whole batch in one go. Want to have some extra fun with these? Drizzle with or dunk in melted chocolate.
Allergy Status: Wheat/Gluten Free, Dairy Free, Egg Free, Soy Free, Nut Free, Yeast Free, Corn Free, Cane/Refined Sugar Free, Sesame Free, Nightshade Free, Diabetic Friendly, GAPs, Vegan, Peanut Free Compatible, Legume Free Compatible, Paleo Compatible
For Peanut Free, Legume Free, and Paleo: Use 4 ounces of a nut or seed butter of choice. Sunflower Butter would be an excellent selection.
Ingredients:
3 Once Again Organic Individual Peanut Butter Packs (1.2 ounces each)
6 tsp Organic Maple Butter
1/2 tsp Celtic Sea Salt
6 TBSP Otto's Cassava Flour
2 tsp Water
Directions:
Place all of the ingredients into a small bowl, and mix really well with a fork. You could use your hands, but that just seemed a bit more messy than I wanted to get today. I started without the water and mixed as much as possible, then added the water. Use a small cookie dough scooper (2 tsp) to portion, then roll into neat little balls. Store them in an air-tight container in your fridge, and enjoy as much as you'd like.
I also LOVE how easy it was to make them. This is something kids would love to help you make 🙂 Enjoy!