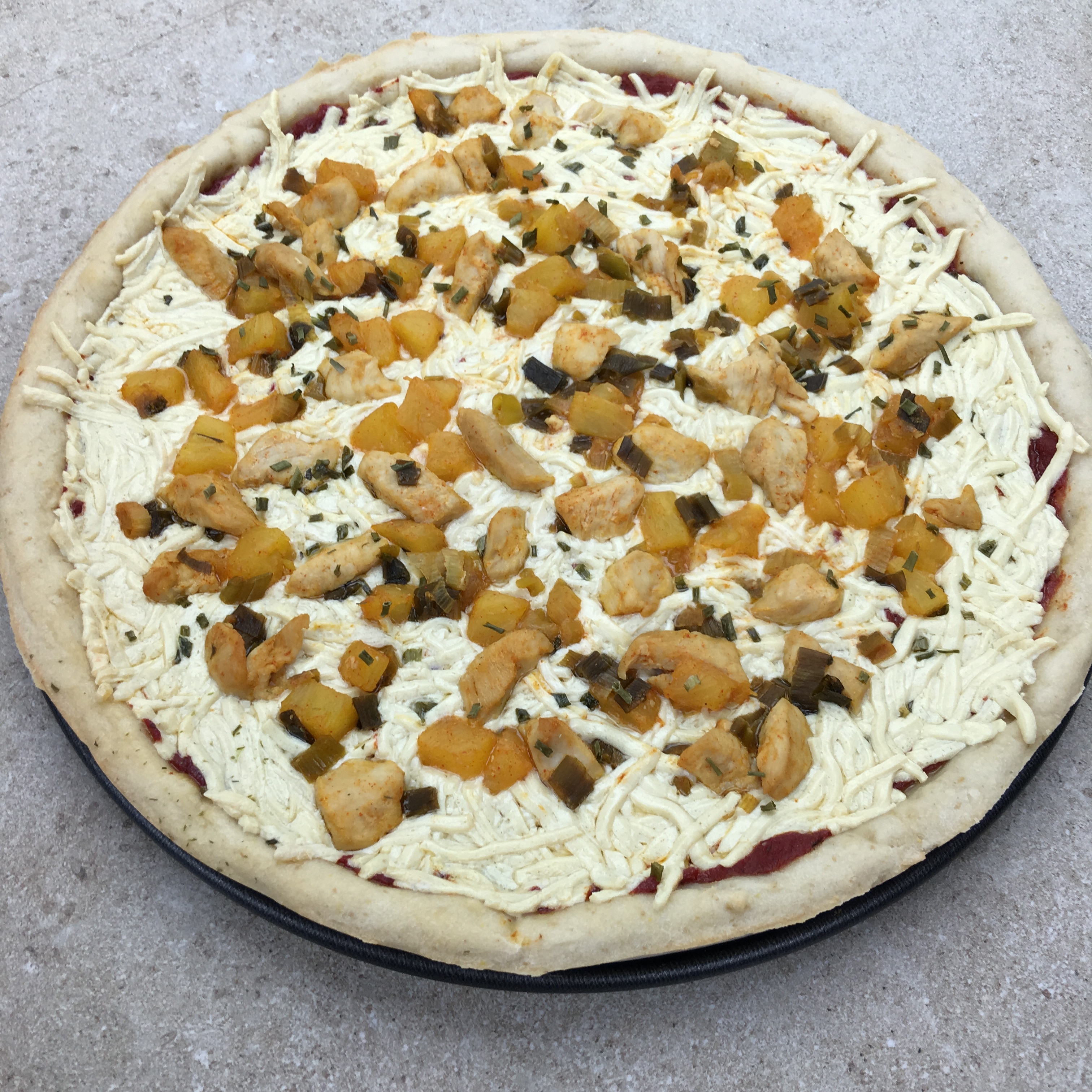 Did you know we're working on a pizza book? With that in mind, the poor kids have to eat homemade pizza creations on a regular basis. I know right? This is one that I thought may not be as great as I had dreamed up, but then they told me it was really good. I'll probably make some more tweaks to it before I deem it book ready. You should give this a go if you'd like to have something different.
Allergy Status: Gluten Free, Wheat Free, Dairy Free, Egg Free, Soy Free, Nut Free, Peanut Free, Refined Sugar Free, Diabetic Friendly
Ingredients:
2 Organic Chicken Breasts, cubed
1 bunch Organic Green Onion
1/2 Organic Pineapple, cut into small pieces
2 TBSP Organic Maple Sugar
1 tsp Sea Salt
3 tsp Organic Smoked Paprika
Cook everything in a large non-stick together for 10 minutes. Use a topping for pizza, and bake as you normally would. We used a Wholly Wholesome Gluten Free Pizza Dough, and a red sauce that I keep in the fridge for pizza. Enjoy!!