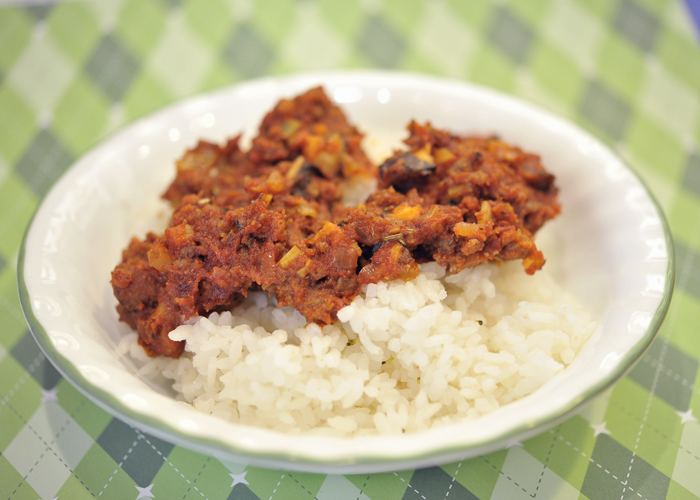 Red Lamb Rice Dish
When I made this, it was so good. I really think the low simmer is what sets this apart. I tried to re-create this after making it a couple of days later, and it was just not the same. I was in a rush that day, and the simmer didn't happen, and I was bummed. So this is your friend letting you know: You gotta let it simmer!
Allergy Status: Gluten Free, Wheat Free, Dairy Free, Egg Free, Soy Free, Nut Free, Peanut Free, Corn Free, Yeast Free, Diabetic Friendly
Ingredients:
2 Tablespoons oil
1 Organic medium mushroom (cut into small chunks)
Organic onion garlic mix (click here to read all about that)
Organic corn free red sauce (click here for recipe)
1/3 pound grass fed ground lamb
On medium-high heat, cook the lamb. Seasonings are:
10 twists of sea salt (from a salt grinder)
Organic onion powder
Organic garlic powder
Organic Braggs herb & spice sprinkle
Organic black pepper
Cook the meat, and mush it into small chunks as you do, and let the meat brown. Re-season the meat after it has been chunked well.
Add red sauce, onion garlic mix, and mushroom chunks. Mix it well together, and let it simmer on low for 5 – 10 minutes. Serve over steamed rice.