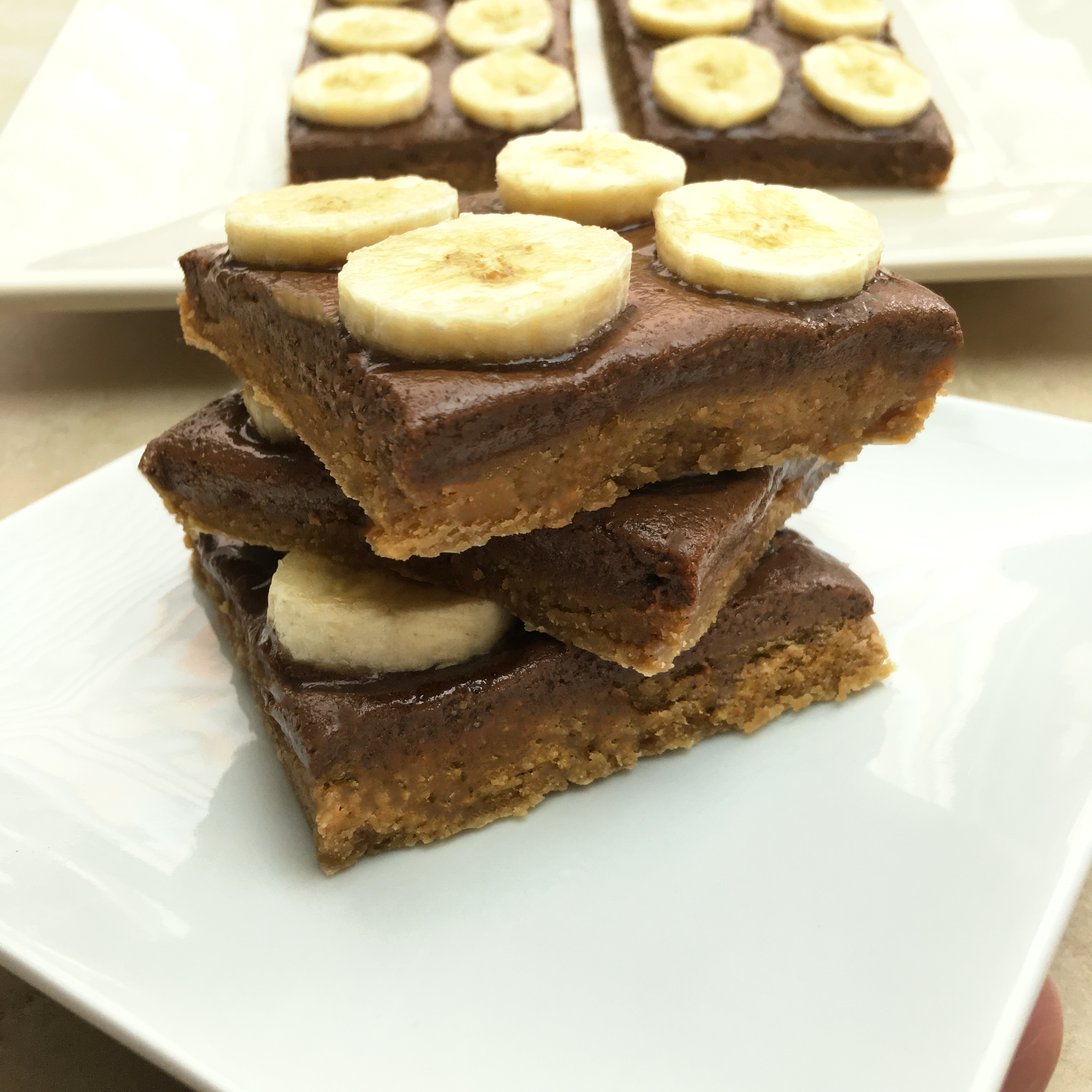 We've teamed up with Barney Butter to bring you this recipe, and there's also a giveaway on the Instagram feed this week for their product. When making this, I wanted to create something that was simple and delicious, then it morphed into a bar, which I'm totally OK with. On its own, our low/no sugar kid says this is new favorite cookie. While it's not Paleo, it's so simple that you can swap the oat flour for something else.
Allergy Status: Gluten/Wheat Free, Dairy Free, Egg Free, Soy Free, Coconut Free, Peanut Free, Yeast Free, Cane/Refined Sugar Free, Vegan, Diabetic Friendly, Paleo Compatible, GAPs Compatible, Corn Free Compatible
For Paleo & GAPs: Use the appropriate flour.
For Corn Free: Source safe ingredients.
Cookies Ingredients:
9 TBSP Barney's Almond Butter, Bare Smooth
5 ounces Organic Maple Syrup
1.5 cup Organic Oat Flour
1 tsp Sea Salt
2 tsp Organic Vanilla Extract
Toppings (optional):
Chocolate Spread (pictured is chocolate frosting from our bakery)
Sliced Organic Bananas
Directions:
First, mix your almond butter, salt, vanilla, and maple syrup together. Once well incorporated, add in your flour and mix again. To bake, we opted to bake it as a large bar/sheet, then cut after. It was done at 350 for 17 minutes. Your bake time will vary based on the thickness of your bar, or if you opt for cookies instead.