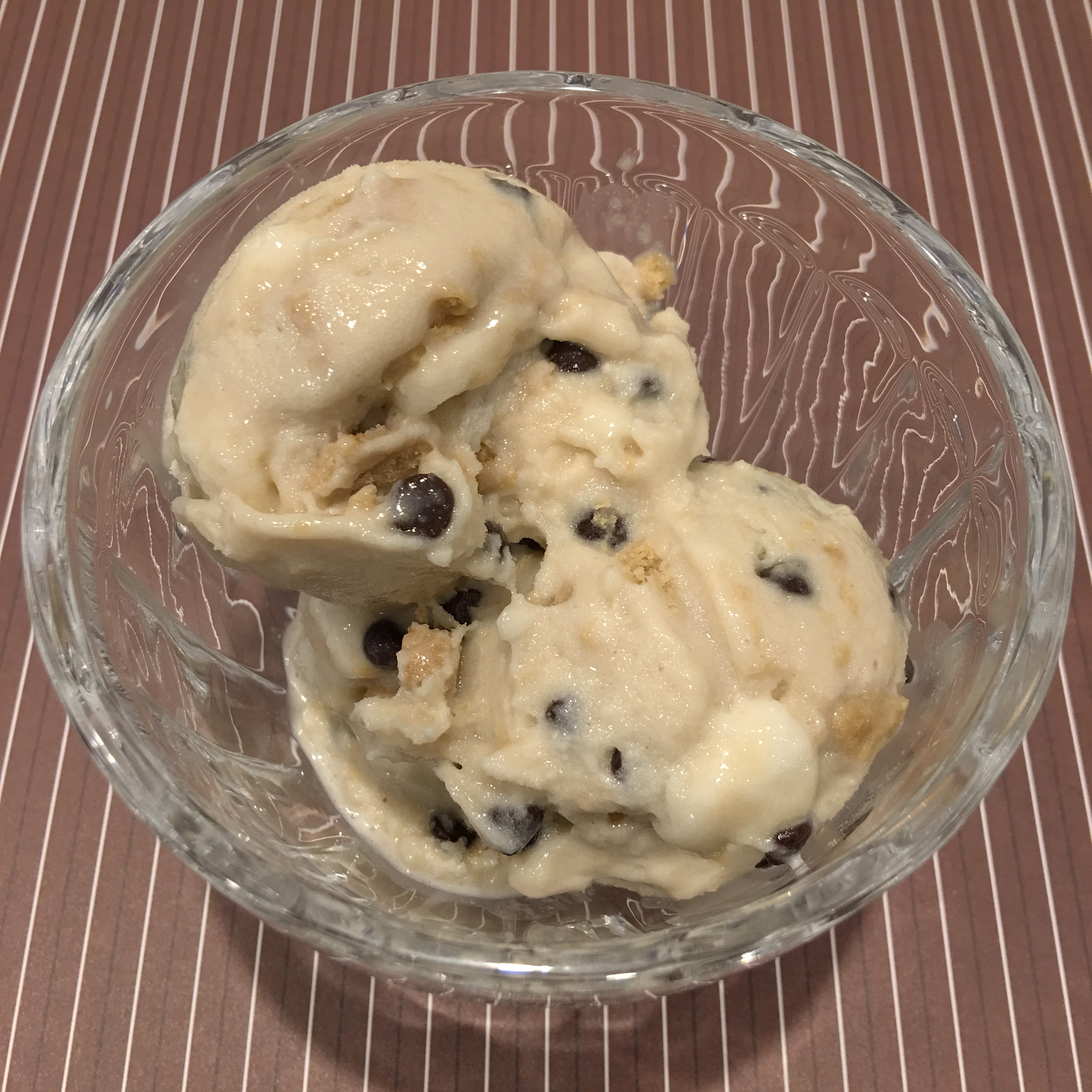 Late one night, when the kids should have been asleep, Kid Three wanted to be part of the conversation. The Papa and I were talking about supply and demand (at which point Kid Two wanted to get involved) and just all things related to the business. We then got on the topic of ice cream, and some of the ideas that I had to use with the machine, knowing that I wanted to have an ice cream theme week, and that I'm working on an ice cream book. Kid Three suggested Bubble Gum Ice Cream, which I thought would be really cool, at which point S'more Ice Cream hit me like a ton of bricks (as did many other good ideas). Once made, the kids went wild for this ice cream flavor. I was afraid the marshmallows were going to get hard and be weird, but in the end, everything turned out just right, and they all lived happily ever after. Yup, still trying to be a comedian. So, I present you with S'more Ice Cream!
Allergy Status: Wheat/Gluten Free, Dairy Free, Egg Free, Nut Free, Peanut Free, Sesame Free, Vegan, Soy Free Compatible
For Soy Free: Use a safe non-dairy milk alternative. Be sure to source soy free marshmallows (not the Dandees brand) and graham crackers (not Kinnikinnick). I have yet to see GF SF graham crackers, but that doesn't mean they aren't out there, and you could always make some. However, if you can have gluten, there are plenty of soy free options.
This ice cream starts with a Soy Milk Vanilla base:
2 cups Organic Soy Milk, Unsweetened
3 TBSP Organic Kuzu Root Starch
1/4 tsp Sea Salt
3/4 cup Organic Sugar (you can use less if you'd like)
1 TBSP Organic Vanilla Extract
1/8 tsp Guar Gum
Mix-in Ingredients:
2/3 cup Mini Chocolate Chips (Enjoy Life is Top 8 Free), divided
45 Mini Marshmallows (we used Dandies)
5 Kinnikinnick Graham Crackers, cut into small pieces
1/3 cup Enjoy Life Chocolate Chips, to fold in at the start of the process
Directions:
Remove 6 TBSP of the milk and combine with the Kuzu. Allow the starch to dissolve, then mix all of the ingredients together in your blender or Vitamix. Fold in 1/3 cup of the chocolate chips. Pour into your ice cream machine. Yes, you're going to start with chocolate chips in the machine.
Our ice cream machine has a duration of 60 minutes. When there were 25 minutes left, I added in the mix-ins, a little at a time. Our general technique is to drop some in, let it rotate several times so the item goes into the ice cream itself, then add more in. This helps ensure even distribution of the goods. With this recipe, we also alternated when adding items: a little chocolate chips, a little graham cracker, a little marshmallows, repeat.
When this is all done, be ready for a happy household 🙂