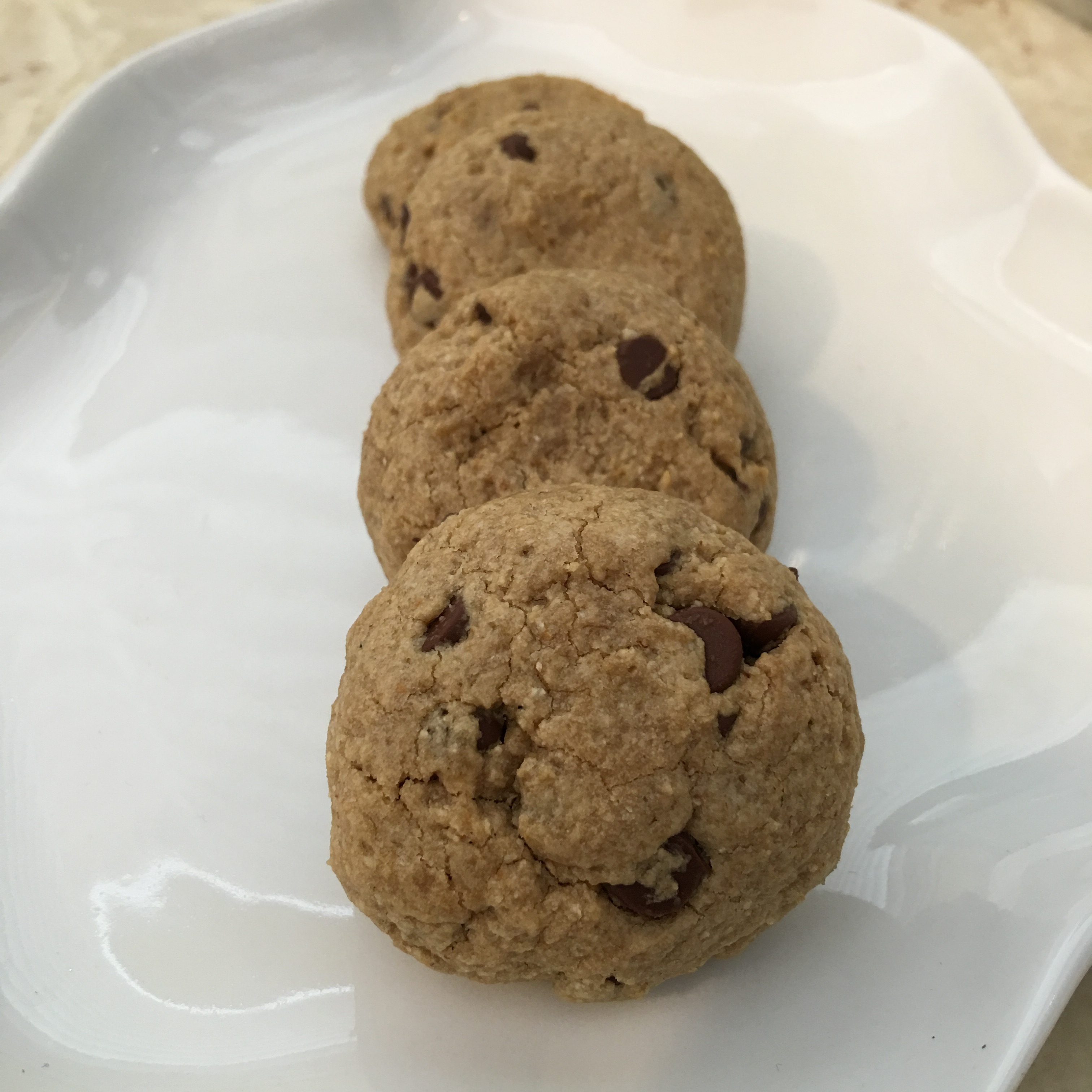 This is another installment of the Nut Butter Cookies Series. I was so inspired at the grocery store to see all of the little packs of nut and seed butters. It has allowed me to create small batches of cookies to test ideas without having to take the plunge and purchase jars and jars of butters (which we all know can add up to a small fortune).
I don't know what else to call these but little bites of joy. There are corn free notes below so that you too can enjoy these. Take this advice however: make small batches. If you don't, you'll gain 10 pounds. Yes, they're that tasty.
Allergy Status: Wheat/Gluten Free, Dairy Free, Egg Free, Soy Free, Nut Free, Peanut Free, Yeast Free, Cane/Refined Sugar Free, Sesame Free, Legume Free, Nightshade Free, Diabetic Friendly, Paleo, Vegan, GAPs Compatible, Corn Free Compatible, Low Histamine Compatible
For Low Histamine: Omit chocolate chips.
For GAPs: Use choice or combination of coconut and almond flour. Omit chocolate chips.
For Corn Free: Source safe ingredients, and use safe chocolate chips. I personally use Once Again since they don't use corn derivatives. Other major brands have CF products that share lines with corn derivatives. Pascha chocolate is corn free.

Ingredients:
3 Organic Sunflower Seed Butter packs (or about 3.5 ounces of sunflower butter)
4 TBSP Organic Tiger Nut Flour
3 TBSP Cassava Flour
6 tsp Organic Maple Butter maple
2 TBSP Chocolate Chips
1 TBSP Water
1/4 tsp Sea Salt
Directions:
Combine all of your ingredients together in a bowl. These mix easily by hand, or you can use a stand mixer with the paddle attachment. Next, form dough balls and place them on a baking tray lined with parchment. IMPORTANT: you will need to restrain yourself from eating all of the dough balls as you prep the cookies for baking. Finally, bake at 325 for 13 minutes.
One final friendly tip: Don't burn your mouth trying to eat them when they come out of the oven. I know… life is rough. I truly hope you ENJOY these cookies!