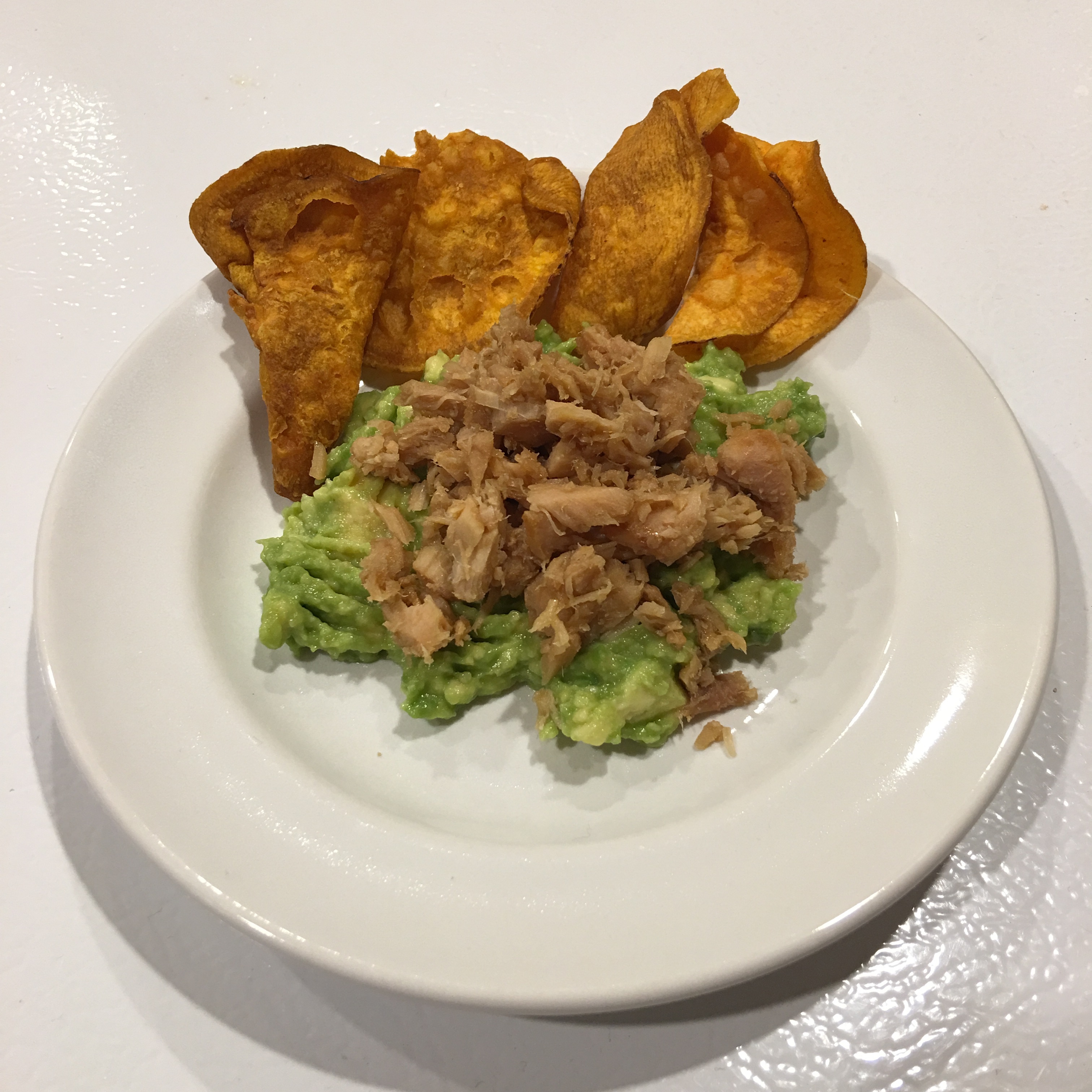 Simple, Delicious, Awesome, Epic, Wonderful… This dish is everything that's right with the world. It's soooo yummy. Like, just yes. It's one of the very few (four) times the kids and I have eaten something together in past several years. Here and there they sample some of the meals I make for myself, or I may use something simple I eat as a springboard for a meal for them. This however, they were more than happy to gobble up.
Allergy Status: Gluten Free, Wheat Free, Dairy Free, Egg Free, Soy Free, Nut Free, Peanut Free, Yeast Free, Cane/Refined Sugar Free, Corn Free, Diabetic Friendly, GAPs Friendly, Paleo Friendly, AIP Friendly
Ingredients:
4 cans Tuna (20 ounces)
6 tsp Organic Maple Butter
2 tsp Sea Salt
2 TBSP Organic Balsamic Vinegar
Before jumping into the instructions, let's talk tuna. I get Wild Planet (salt added) tuna for the kids. I do this because Costco sells it. I personally have tried the Wild Planet no salt added, and maybe did OK with it. I had read once on one of the corn boards that it was OK. Recently, I seemed to have luck with American Tuna and the Pole Caught Tuna that I found on Good Eggs. Here's the catch: the price. Those cans are $5 and 7.50 respectively. That's for ONE can. At Costco, the kids get 6 for $14. If you're corn free, do your due diligence, and make sure you're tolerating the brand that you select. It's not just the end result, but how the fish was caught, processed, the can it self, was anything added, etc. On to the instructions!
Heat a large non-stick pan on medium heat. Add your tuna, juices included, and the balsamic. Allow it to cook down, and you'll see that the balsamic starts to evaporate. Add the maple butter and salt. Continue to cook for at least another 5 minutes. You'll need to decided how juicy or dry you'd like your final mix. You can also add more balsamic for more intense flavor.
We like to eat this with organic avocado (seasoned with a pinch of sea salt). The kids like to use the Kettle brand Organic Sweet Potato Chips to dip. This too can be found at some Costco locations, in a HUGE bag. If you're Paleo consider Jackson's Sweet Potato Chips, cooked in coconut oil. I use to say with confidence that their brand was corn free, but after a couple of strange reactions, I learned that they had started making their own corn chips too. If you're severely allergic to corn, you'll need to find a different option, or make your own chips at home. I personally use to eat this with Mission Heirloom Yucan Crunch crackers. Happy, and safe, eating!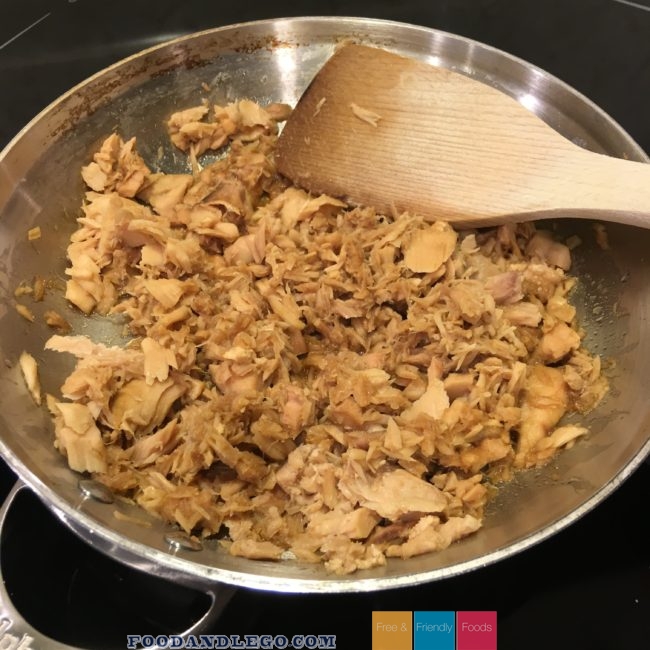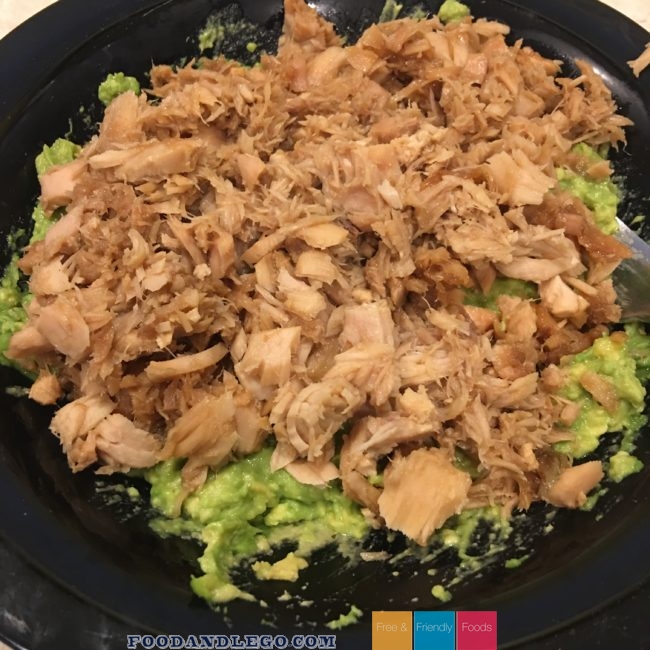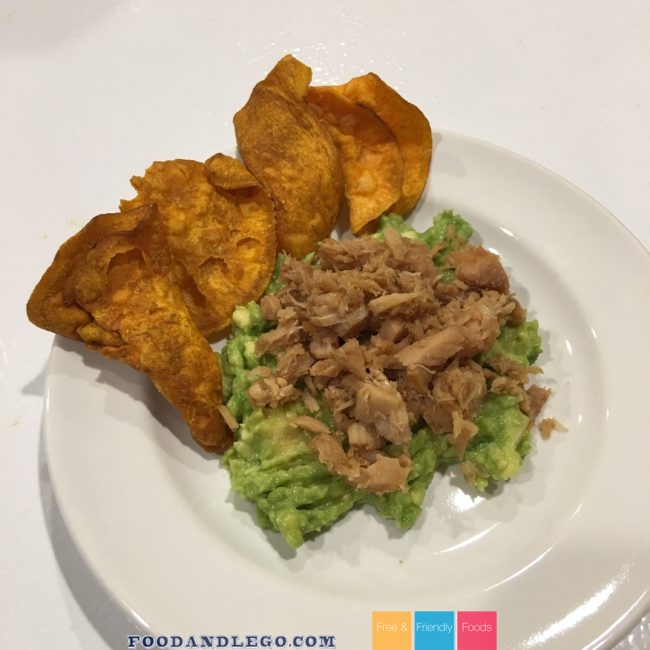 Our Corn Free Cookbook (also Gluten Free and Top 8 Allergy Free) Is packed with recipes and resources to help you thrive when living with a corn allergy, and/or multiple food allergies. Kathlena, The Allergy Chef, is a severe corn allergic, giving us the unique ability to write a book that's accurate. No corn derivatives, no xanthan gum, and all the details you need to enjoy life as a corn allergic.