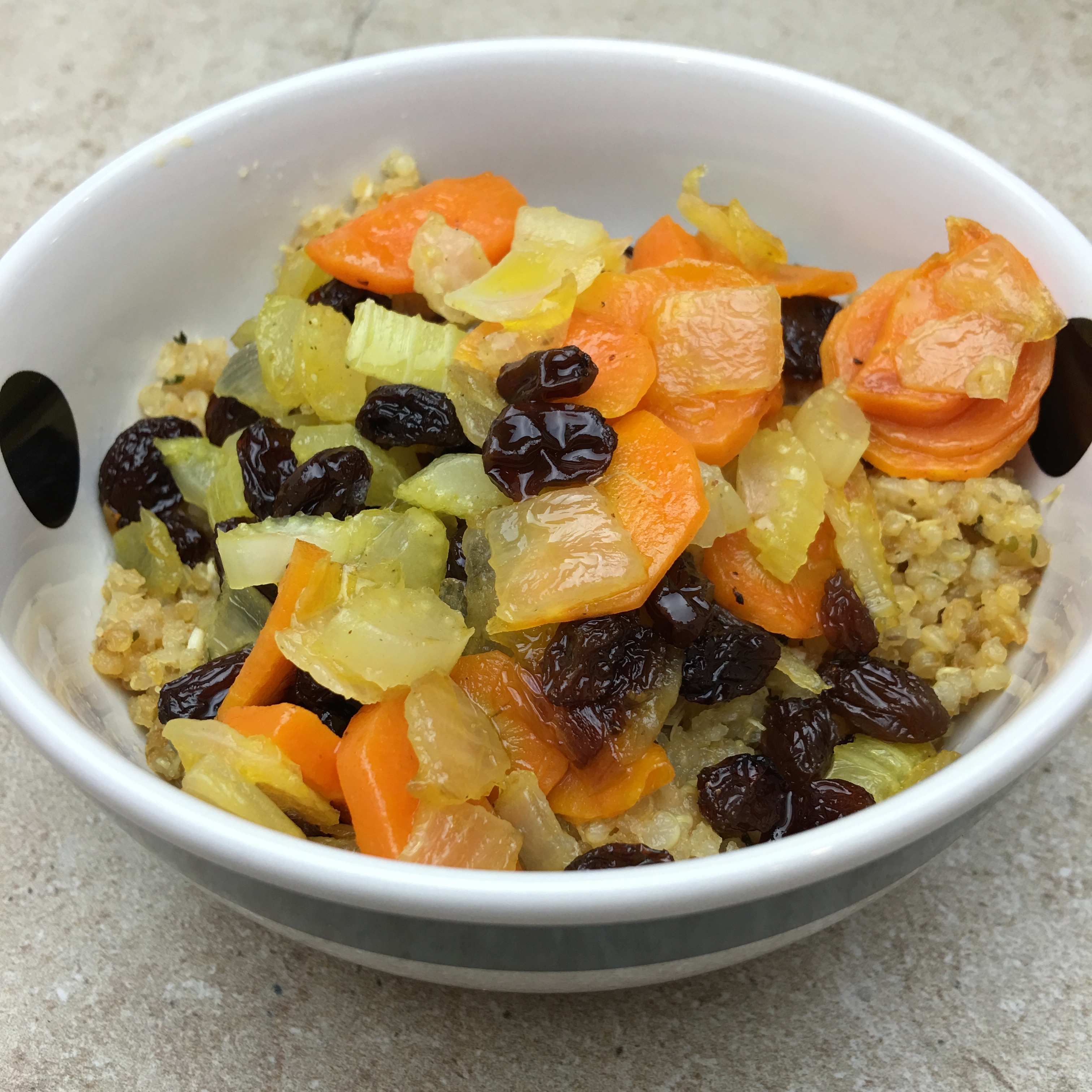 Allergy Free, Organic, Vegan, Sweet Vegetables
The inspiration from this came from a deep desire to create more vegan recipes. It breaks my heart sometimes because there's a lot of social debate about the word, and lifestyle, vegan. However, it means a lot of different things to a lot different people. For example, there are some people who make the honest choice to be a vegan to save animals. Others have a medical condition, and have to eat a vegan diet. Then there are those that happen to benefit from the word vegan: those with food allergies. If you have an egg and dairy allergy (and no others), you can eat vegan by default. This can make it very clear when ordering from a restaurant, or trying something new in the grocery store.
I personally see the GIANT Venn Diagram that is the food allergy/lifestyle/dietary differences. There's so many overlaps, but depending on why you're on a path, you may not realize there are many others that can join you. I like to tell people it's a language disconnect. Since people are approaching it from a different perspective, they go with what they know. It's why I try so hard to break down those walls, and say hey, you can all enjoy this meal together. So, get cooking, and get to enjoying.
Allergy Status: Gluten Free, Wheat Free, Dairy Free, Egg Free, Soy Free, Nut Free, Peanut Free, Yeast Free, Refined/Cane Sugar Free, Diabetic Friendly, Low Histamine
Quinoa Ingredients:
7.5 ounce Organic Quinoa (measured dry)
8 – 12 TBSP Dairy Free Butter
1/2 – 1 tsp Sea Salt
1.5 tsp Organic Dried Parsley
1/2 tsp Organic Smoked Paprika
2 tsp Organic Garlic, minced or finely chopped
Vegetable Ingredients:
3 TBSP Organic Extra Virgin Olive Oil
8.5 ounces Organic Celery, cut into small pieces
9 ounces Organic Carrots, sliced thin
10 ounces Organic Onion, diced
1 cup Organic Raisins
2 tsp Sea Salt
Start by preparing your quinoa. Follow the instructions on the package. I measured out 7.5 ounces dry, then cooked it.
While your quinoa is going, prepare your vegetables. To cook them, heat a large non-stick pan on medium heat (375) and add your oil. Once heated, add your celery, onion, and carrots. Allow them to cook together for 8 minutes, then increase the heat to 400 (medium-high). We use a hot plate that gives a precise temperature readout… I wish full stove tops did this. After you increase the heat, add your raisins and salt, and cook for another 10 minutes. Once done, set aside.
Using the same pan, add your butter, and allow it to melt half way (or more) before adding your cooked quinoa. Add your seasonings, and mix very well. Cook your quinoa for up to ten minutes. Serve and enjoy 🙂