Burger
now browsing by tag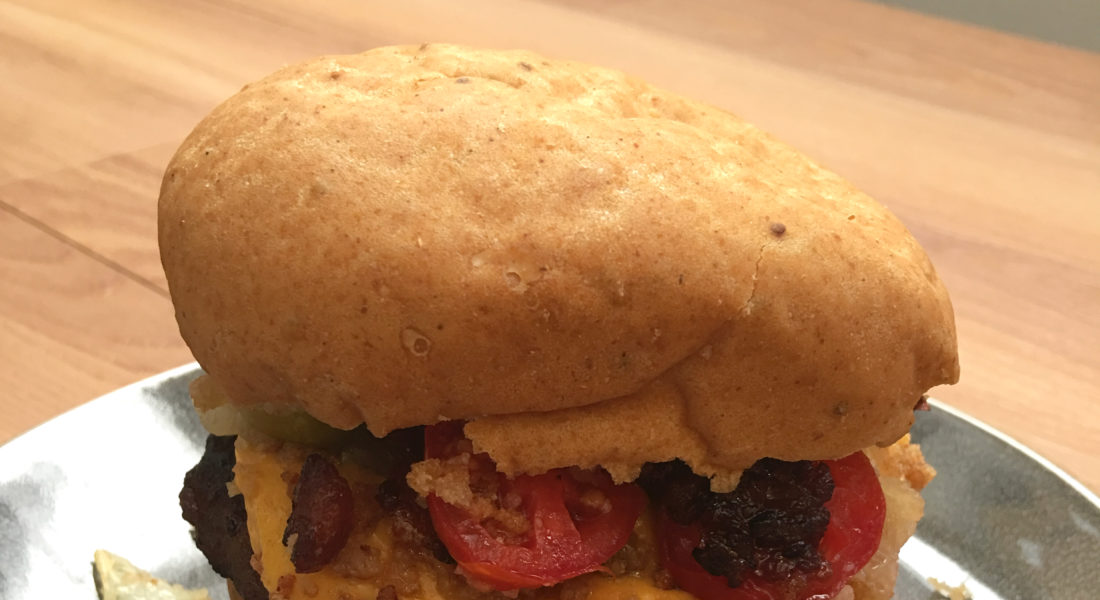 The Ultimate Pork Burger – Gluten Free & Top 8 Free
Before I jump into things, I have to share this quote with you. It's from Kid Two who is GF, DF, EF, and more. When he was served his burger he said, "I'm kind of afraid to eat it. It looks like a real cheese burger." My heart melted and I was SO happy to hear this. I told him it's moments like these that make me do what I do. There isn't a restaurant anywhere so far that could have served him something like this safely, and I take joy in giving him these one-of-a-kind experiences.
The inspiration for this burger was simple: I wanted something huge and delicious. It also had to have a lot of moving parts like something you'd see on TV, or in an upscale restaurant. I think our mission has been accomplished.
I was so excited about this one, we made an assembly video. Click here to watch the video on Youtube.
This burger does come with a little warning: it's time-consuming to make, but worth every minute. It took us about 90 minutes from start to finish.
Allergy Status: Gluten/Wheat Free, Dairy Free, Egg Free, Soy Free, Nut Free, Peanut Free, Coconut Free Read More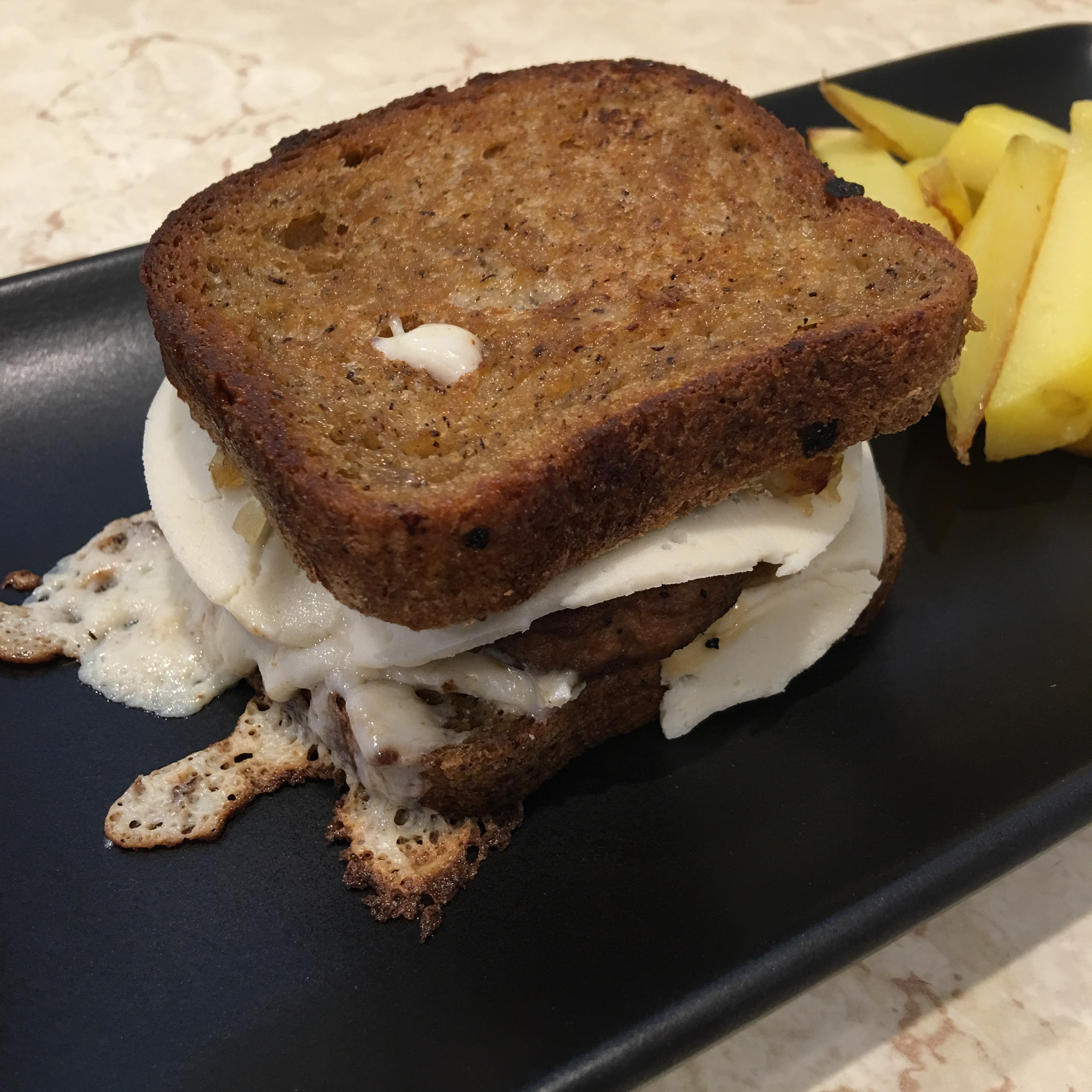 Patty Melts Recipe
I loved patty melts as a child, and as I recreated these for the kids (beef and wheat free of course), I actually missed them. There's not much that I miss, and most times I don't realize that I miss something, but these, I tried to eat about 10 of them in my head. In my head, I feasted. Then I nibbled on some corn free peas…
Allergy Status: Wheat/Gluten Free, Dairy Free, Egg Free, Soy Free*, Nut Free*, Peanut Free, Yeast Free*, Cane/Refined Sugar Free*, Sesame Free, Legume Free*, Nightshade Free Compatible, Low Histamine Compatible, Diabetic Friendly, Paleo Compatible, GAPs Compatible, Corn Free Compatible
*Dairy Free Cheese often times contains either major or less-common allergens. Please read labels extra closely.
For Low Histamine & Nightshade Free: Omit paprika, consider adding a little bacon.
For Paleo: Use a safe bread and cheese alternative. The meat mix is also great on cauliflower crust pizza 🙂
For GAPs: Serve on a custom homemade bread and choose the appropriate cheese.