Indian
now browsing by tag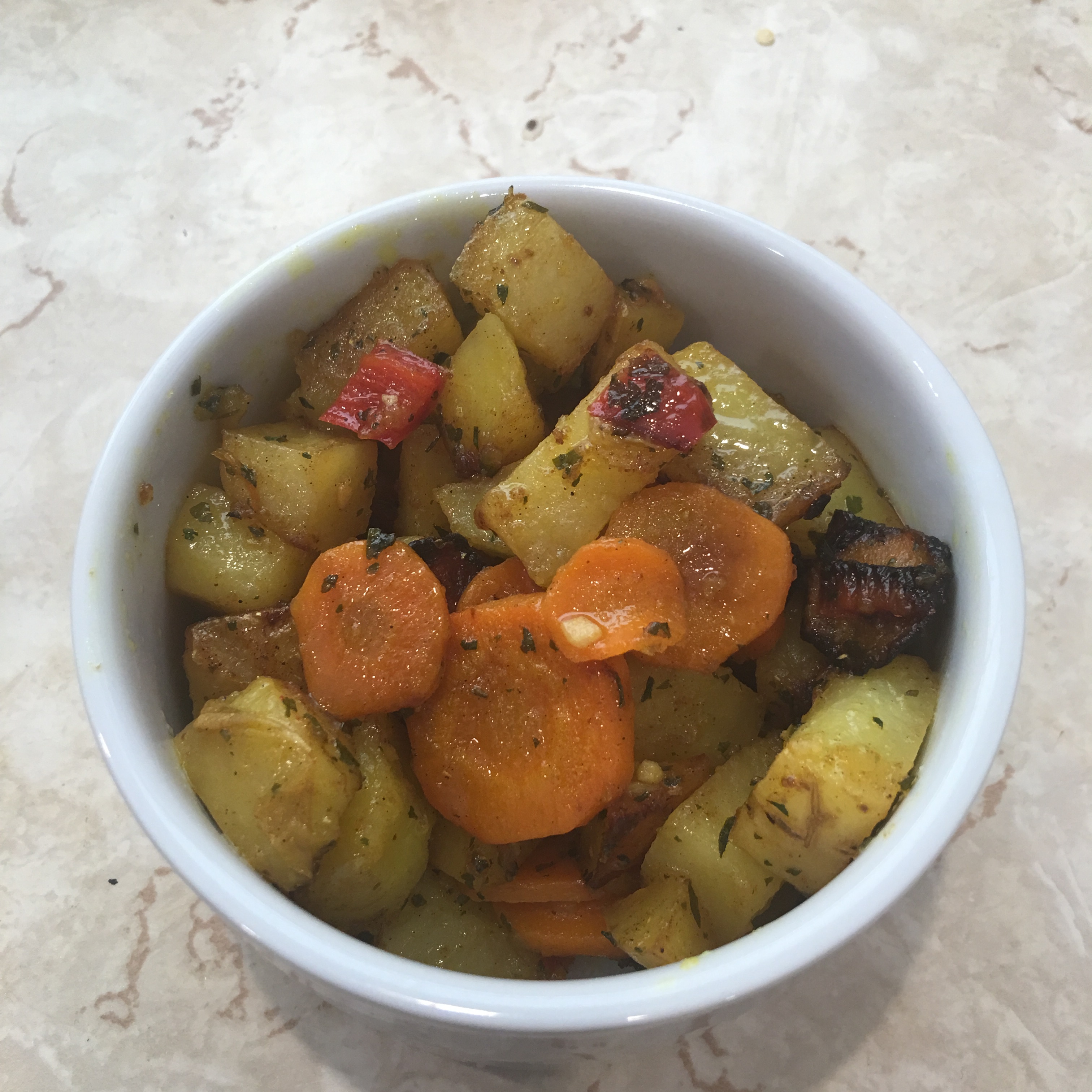 Indian Inspired Spiced Vegetables
The inspiration for this dish came from several places. First, we had some potatoes that needed attention. I hate wasting food, so they had to be used. We also have this new rule in the house: if I can't take a picture of it (for a book or a blog) then I'm not cooking and you have to do it yourself. No one was around to do the cooking, so I had to get inventive. Lately I've been wanting to do more with traditional Indian spices. I've dabbled a little, but have been wanting the kids to experience new tastes. In the past, I've done many variations of "pan/baked potatoes" and wanted to do them again, but with more colour and well, just different. I had recently purchased Indian spices and had the kids try them (with frosting), and decided to go on an adventure. Kid Two and Kid Three went with me, and seriously wanted to eat them all. They had to wait for The Papa and Kid Four to come home, and for some strange reason, couldn't stop asking when they'd get here so dinner could be served.
Allergy Status: Gluten Free, Dairy Free, Egg Free, Nut Free, Soy Free, Paleo Compatible, Vegan Friendly
For Paleo, use peeled Japanese Sweet Potato instead of Gold Potatoes.