Kale
now browsing by tag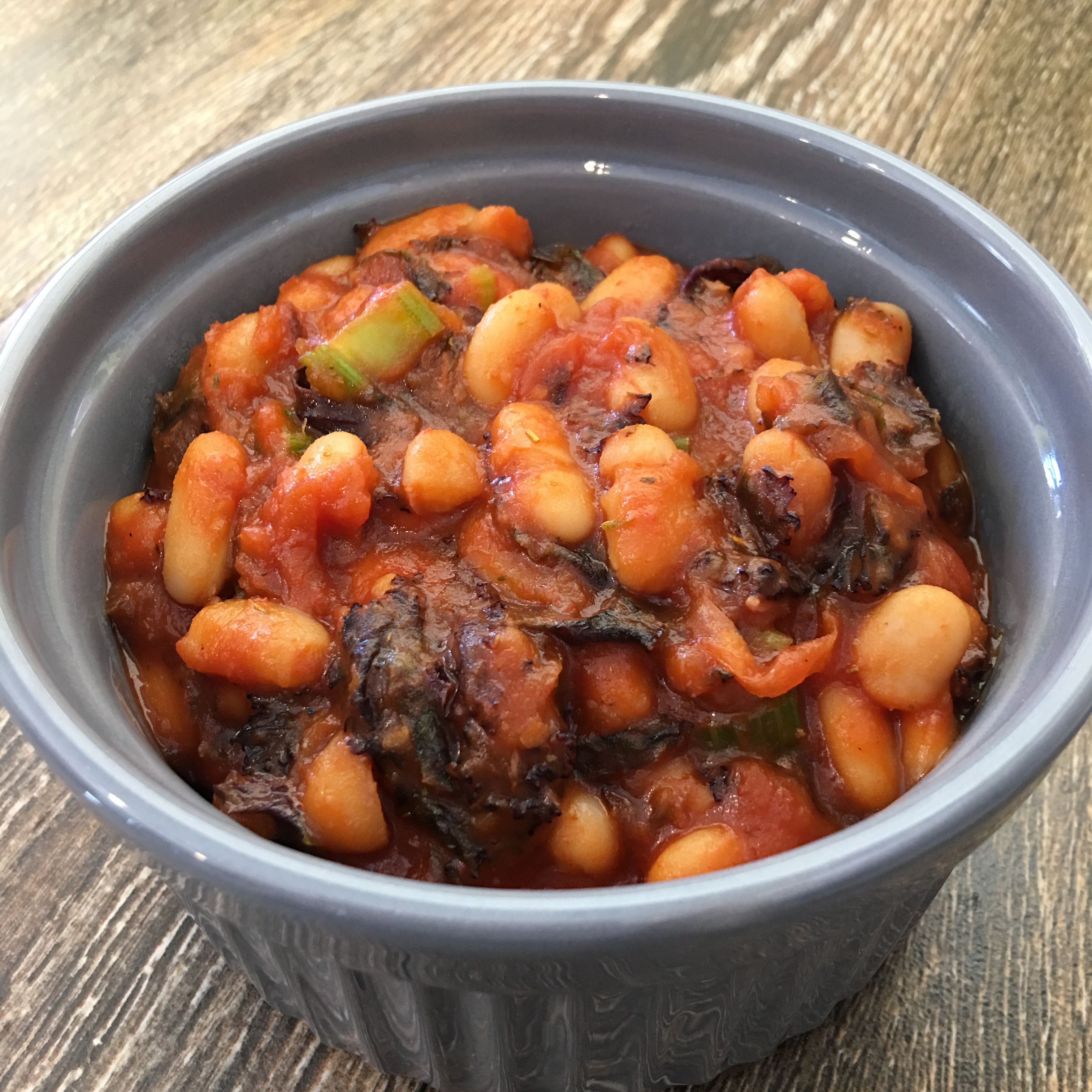 Kale & Bean Stew Recipe
I hope that those of you who need this info sure do find it helpful. The funny thing is, I sometimes think the kids find this blog more helpful than any of the readers. Since we've been blogging, I've come up with more ways to reinvent the wheel than I ever thought I could. It's not to say that I wasn't creative in the kitchen before the blog, but now, I feel like there's even more people to feed! And of course, I mean that in the best way possible. I figure, if I can't eat it, I sure hope someone else out there finds this yummy.
So, kale and beans? Think I'm crazy… don't knock it until you've tried it 🙂 And don't skimp on the kale. The cool thing about this dish is that it masks the kale. ANNNDDDD Kid Two is happy to report that it tastes like Sloppy Joe. He says that the texture of the beans tricks his brain into thinking it's turkey, yet, he's not "tired of the same old Sloppy Joe." I was so excited to hear his stellar report. Kid Three (not to be left out) wants you all to know that it's very warm and filling.
With this dish, I would say use it as a guide. Get bold with your flavors. Even try a cream sauce instead of a red. I'm sure I'll be doing that at some point in the future. Enjoy!!
Allergy Status: Wheat/Gluten Free, Dairy Free, Egg Free, Soy Free, Nut Free, Peanut Free, Yeast Free, Corn Free, Cane/Refined Sugar Free, Sesame Free, Diabetic Friendly, Vegan, GAPs Compatible
For GAPs: Use Organic Navy Beans Read More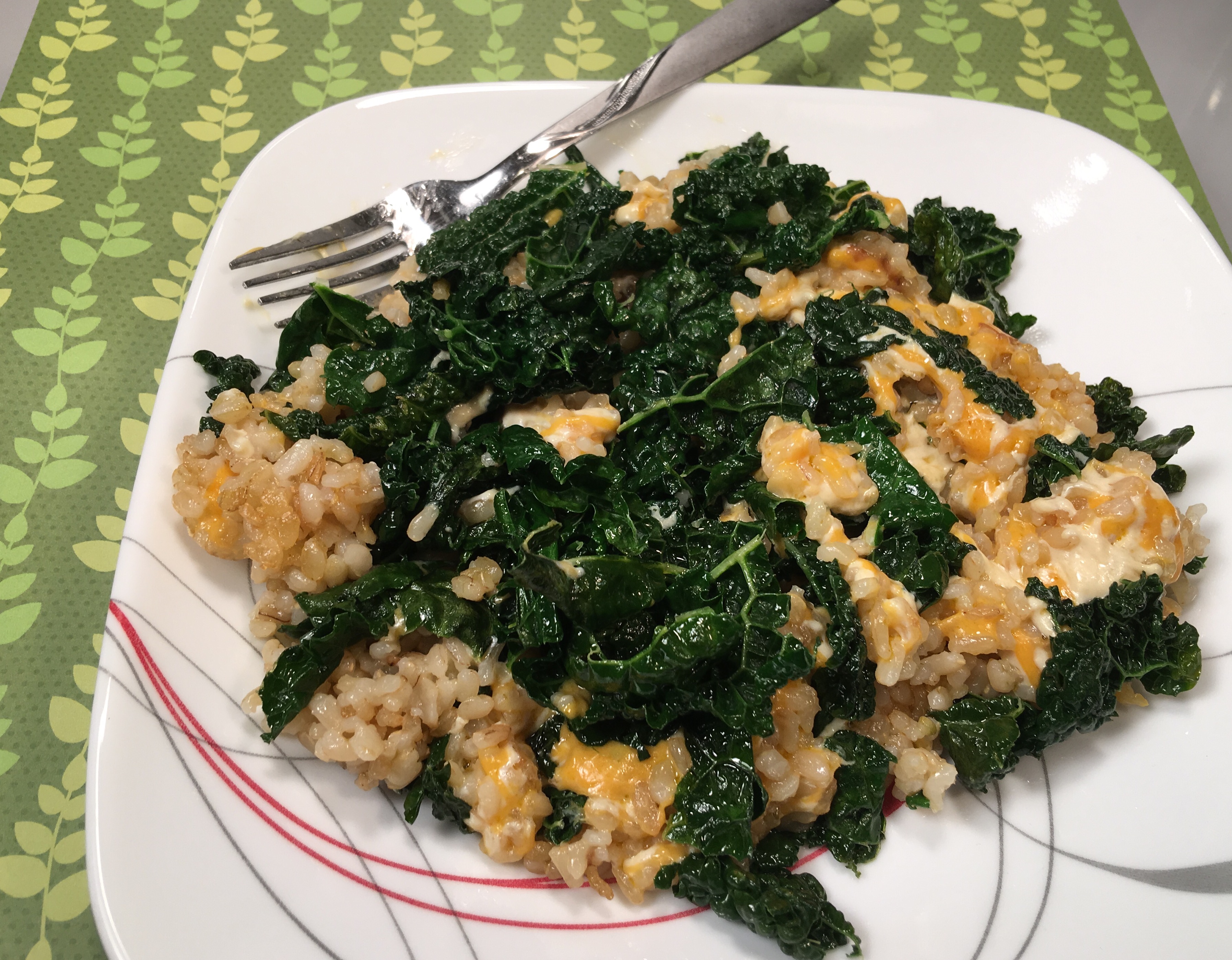 Quick, Easy, Healthy, Delicious Dinner: Cheesy Kale & Rice Recipe
Kid Two LOVES cheesy kale. You see, a long time ago, I got fed up with bread. It's silly now, looking back at it. I didn't like how huge burger buns were, and when the kids would eat food, it seemed like they were taking on way more than what was needed. Honestly, half the bun would be the perfect size, then it wouldn't over shadow the flavor of what's inside. Enter kale. You know, the vegetable no child wants to eat. Well, I started serving the kids kale and Sloppy Joe. They hated it, but were willing to play along. Enter cheese. Suddenly, kale is everyone's new best friend. I started to sauté kale in olive oil, and add cheese. Initially, there was A LOT of cheese in the mix. Have I mentioned the kids love cheese? Especially Kid Three. Needless to say they were totally OK with the fact that Sloppy Joe was served a top kale, as long as it was cheesy kale.
Allergy Status: Wheat/Gluten Free, Dairy Free, Egg Free, Soy Free, Nut Free, Peanut Free, Cane/Refined Sugar Free, Sesame Free, Low Histamine, Diabetic Friendly, Vegan
***For those of you that need dairy free cheese, most of them contain top and/or less common allergens such as: Almond, Cashew, Coconut, Corn, Potato/Nightshade, Soy, Yeast, and a few others. Choose wisely based on your needs. Read More