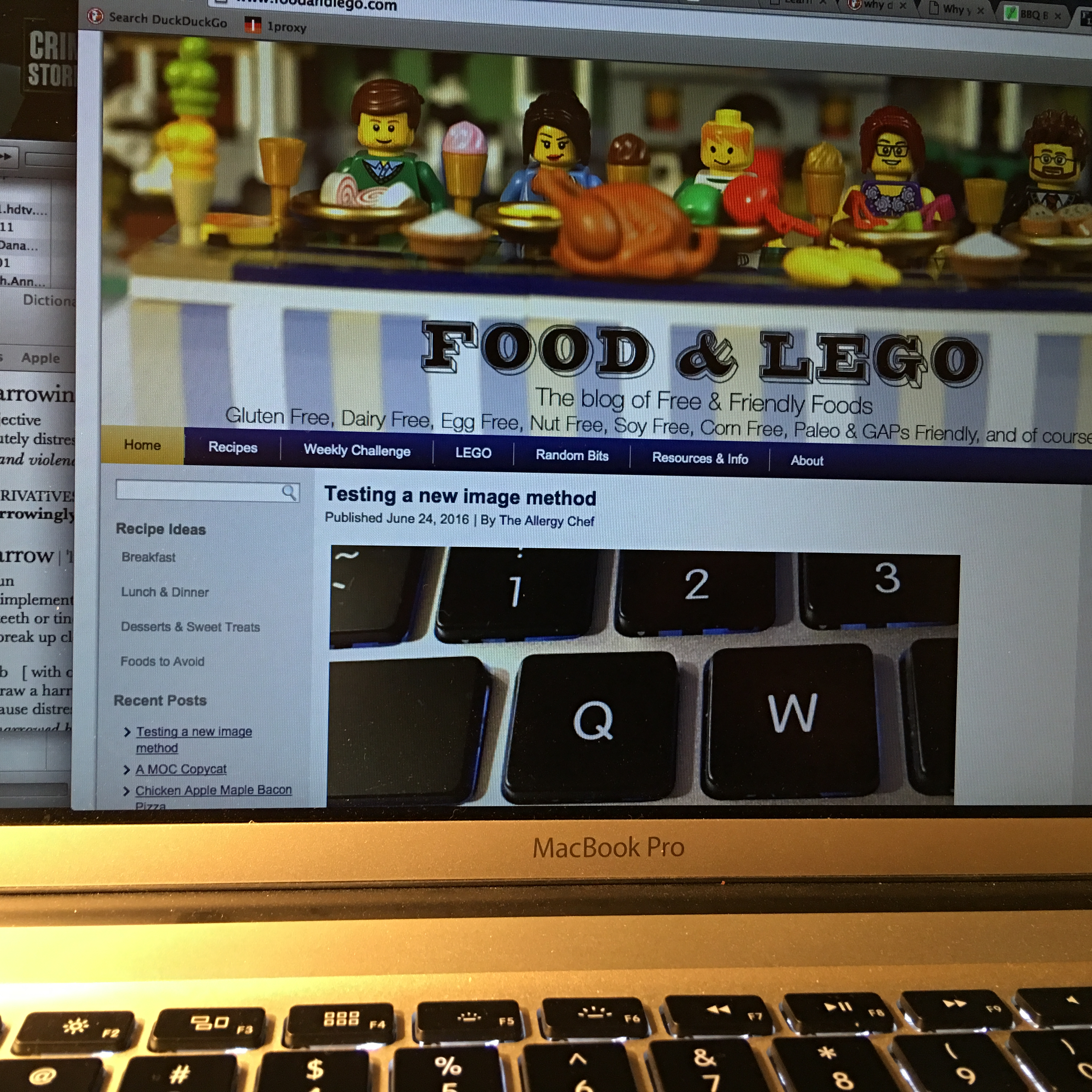 I completely recognize that this is a first world problem, but I have a serious issue with these digital techie appity things. I know, it's weird coming from someone that has a degree in IT, and has worked in the field for years.
It all started when The Papa convinced me to get an iPhone for the business. Interestingly, I hate the iPhone, and pretty much all smart phones. I still have a Blackberry Curve that I L-O-V-E to death, and I'm on my third one. Yes, I am happy to use a phone that's 7 years old. So what's the problem then? Just look below. Back to the iPhone. The Papa has been getting them for free from time to time through his job, and was always trying to get me on board, and I simply wasn't moving. Then we tried to launch the business on a much larger scale. Remember how I hate techie things? Well, I didn't want to have all of the apps etc running on any machine that I actually care about. I simply don't want to deal with all of the intrusive and rotten methods that are being used on consumers today. Enter the iPhone. The deal was that the kids could play on it, and that it would be used for business. No phone calls, texts, no one's name etc. could be stored on the phone. I was serious about this. I know I know. What has any of this got to do with pictures? I'm getting there.
I had it in my mind that this iPhone would be more like a pocket computer for the business. I could use it to take pictures on the fly without having to lug out the big one (Nikon D3) every time we were cooking. If it's for a book, then of course; but for social media and the blog, I needed a work flow that wouldn't take 10 hours. No really. On the Nikon, you take your pics, import to computer, select, edit, crop, save, upload, and it's been a good long while. I knew if I could establish a workflow where I clicked the button, did some minor edits, and put it directly online, it would make things great.
And everything was great. They all live happily ever after, right? WRONG. Stupid old iPhone. It rotates all of the images. You see, I think it's part me, part phone. I don't rotate the phone so that it's width orientated, rather, I'm always in portrait mode. Also, in my defense, I had no idea that it was auto rotating images, since all I ever saw on the phone was the proper image. Well, one evening, I was checking out our blog from said dumbPhone, and I was SOOOO embarrassed, mortified, and disgusted. Images were UPSIDE DOWN!!!! Needless to say, I checked all of the posts and fixed all of the images, and set out to figure out how to stop this from happening.
From what I can tell, you can't. I've even tried (and paid for) Camera+, which didn't fix the problem. I did some digging, and there's one article that talks about how the phone will rotate the image then save that instruction in the meta data. On a desktop, it doesn't matter. The image comes up properly because in WordPress, you've rotated it to be proper before inserting it into the post. However, along comes good old dumbPhone, and when it views your post online, it reads WordPress' instructions AND the meta data, thus, double rotating, thus, upside down images.
Like I said, it's a first world problem, and I'm really hoping someone out there has an answer, because if I have to rotate the phone every time I take a picture, I'll go insane, or break my wrist since it's so heavy. Have you ever heard of a more first world problem than this? To make matters worse, it's a major pain to then import the images into Photoshop to save brand new files to delete the data. Sigh.
The solution? I tried locking the portrait mode "thing" on the phone, and that didn't work. I tried Camera+, and that didn't work. Everything was sideways, just like the regular camera. If I hold the camera on its side, then I have images that are right side up. Sorry developers, but that's just dumb. I also learned that if I go into the edit mode and fake crop my images, then they are locked right side up. The image on top is the one that I "cropped".
What cracks me up is that after spending about 5 hours trying to fix the problem, I finally found a real, workable solution. There's a WordPress plugin called ios images fixer. It seems to have done the trick. Here's how you can tell…
The image watermark of our logo on the image should always be on the bottom of the image. On a desktop, many of the images below appear sideways, in that, the logo is on the left or right. On a phone however, they're proper, you know, because they're reading those instructions. On the fake cropped photo, and phone rotated photo the watermark should be on the bottom. However! On the final image of the post, the watermark is on the bottom and the image is in portrait mode. It's this way on a phone and desktop, without me rotating or cropping anything. With all of that being said. I genuinely appreciate that a developer out there helped solve this first world problem. Happy blogging, baking, and building!!