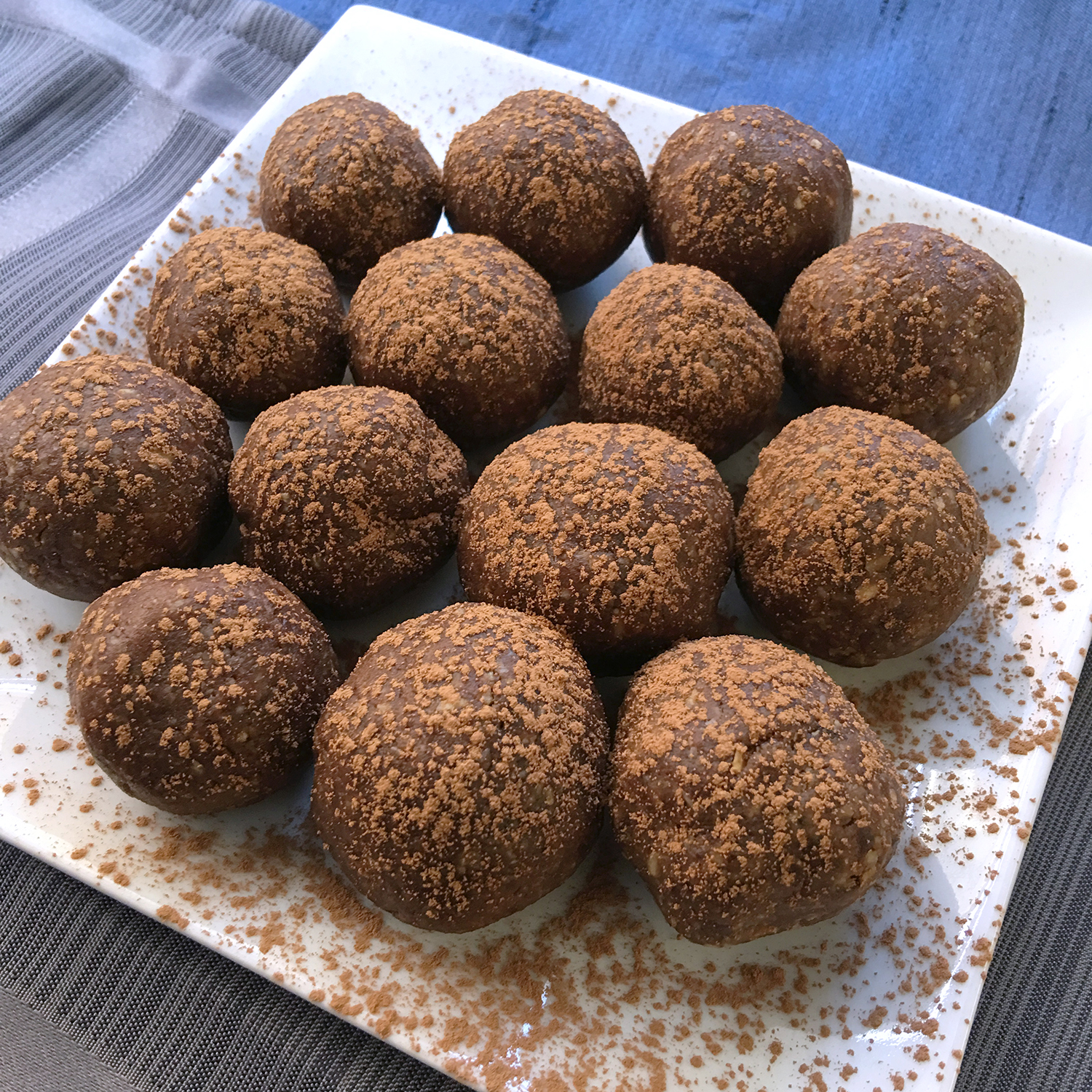 Is it me or are power balls all the rage as of late? (Jump To Recipe) I of course couldn't be left behind, like how I was with the unicorn craze. I still regret that a tad bit… Oh well. I suppose it's for the best. So power balls are a great way to get energy into people, especially kids. They're extremely versatile, and super easy to make. You can whip a batch or two in no time, and freeze extras if you'd like. When I make them, they don't last more than a day or two.
Allergy Status: Wheat/Gluten Free, Dairy Free, Egg Free, Soy Free, Nut Free, Peanut Free, Yeast Free, Corn Free, Cane/Refined Sugar Free, Sesame Free, Legume Free, Nightshade Free, Diabetic Friendly, Vegan
The kids absolutely adore the recipe below, and it's a great foundation for ratios. Give these a try, then go and experiment. Get wild and add some drizzle too! If you do branch out into new flavors, some additional items you can include: small pieces of dried fruit, freeze-dried fruit, nut and seed butters, superfood powders, and shredded fruits (or mild vegetables).
Special Tools: Kitchen Scale, Food Processor (check our Amazon Store for suggestions)
Ingredients:
200g Roasted Organic Oats
278g Organic Dates, pitted
250g Organic Sun Butter (approx. 12 TBSP)
60g Dark Chocolate Chips
2 ounces Water
1 tsp Sea Salt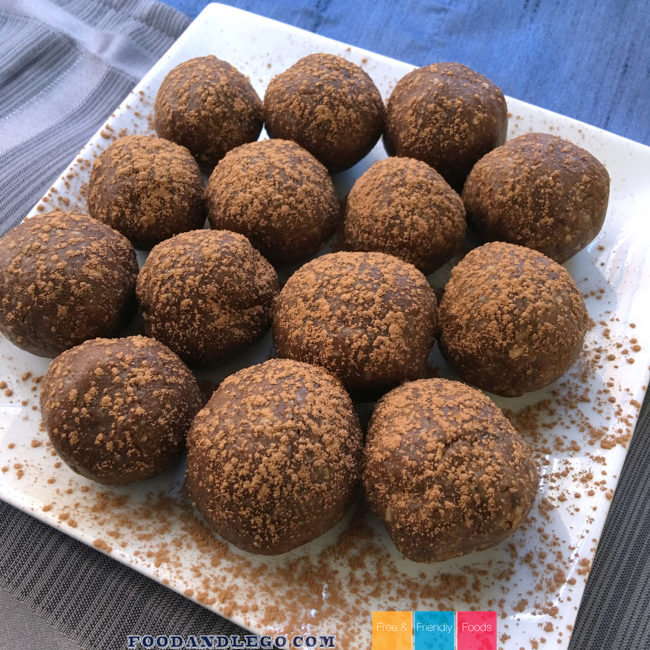 Directions:
First you'll need to roast some rolled oats. Place a good amount of oats directly on a baking tray and place in your oven. Bake at 350 until the oats have browned slightly. You can store the extras in baggies for future use. We use oats from GF Harvest. They are the only company I can vouch for and say they are truly gluten free, and corn free. Remember, not all oats are made the same.
Next, pit your dates. The weight is the dates without their pits. For softer dates, you can soak them in warm water for two hours and discard the water before pitting. When the oats are done and have cooled, add each of the ingredients in your food processor and pulse until a nice "dough" has formed. Finally, use a small or medium cookie dough scooper to portion our your power balls. Roll them and enjoy! For extra flavor, we dusted ours with raw cacao.
Measuring Tip:
For recipes like these, I like to place the bowl, or in this case the food processor bowl, on our digital kitchen scale and tare it. From there, I add each ingredient, pressing the tare button between each ingredient.
Our Corn Free Cookbook (also Gluten Free and Top 8 Allergy Free) Is packed with recipes and resources to help you thrive when living with a corn allergy, and/or multiple food allergies. Kathlena, The Allergy Chef, is a severe corn allergic, giving us the unique ability to write a book that's accurate. No corn derivatives, no xanthan gum, and all the details you need to enjoy life as a corn allergic.